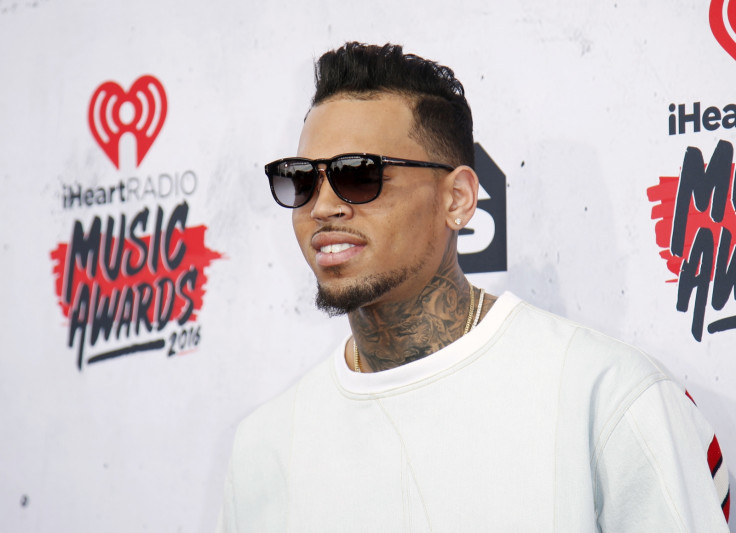 Chris Brown has been linked with quite a number of women in the recent past, and co-incidentally all were models. The recent name to be associated romantically with the Rack City singer is none other than Asian model Krista Santiago. And, if rumours are to be believed, Brown seems to have moved on from his rumoured last fling Cydney Christine.
The 27-year-old rapper, who has dated Rihanna in the past, sparked dating rumours again when he was spotted with the Los Angeles-based model at his concert in San Diego on 31 October.
While gossip blogs have gone on record to acknowledge Santiago as Brown's new girlfriend, the information should be taken with a pinch of salt as neither Brown nor the Asian beauty have confirmed the rumours surrounding their romance.
However, a video posted on Instagram shows the young model – who was linked to actor Damien Wayans earlier – by the side of Brown as he raps to the beat of his hit single Look At Me Now on Monday night at Parq. Apart from making joint appearances, the pair further fuelled romance rumours when Brown allegedly liked some of Santiago's Instagram posts.
Brown's rumoured romance with Santiago comes after his recent social media rants about cheating girlfriends.
In a wordy post, the New Flame hitmaker shared, "We cheat on our girlfriends, but we don't want them to cheat on us...We cheat for sex, just to f**k, but when a woman cheats, she cheats for love and affection. She cheats with a guy that can potentially replace you. We cheat the most, but women cheat the best. We act like its the end of the world when we get cheated on. Women are not afraid to love, commit and be loyal, but the problem sometimes is with us men."
He soon followed that up with a picture of himself and a cheeky caption that read, "B***h playing games when she know you the hottest n***a on the planet!"
According to reports, the sarcastic post could be aimed at Christine, who was spotted with Brown at the Hollywood Horror Nights on 20 October. Following the night out, another spat was reported, when Christine seemed to throw shade at Brown's ex Karrueche Tran while replying to a fan online.