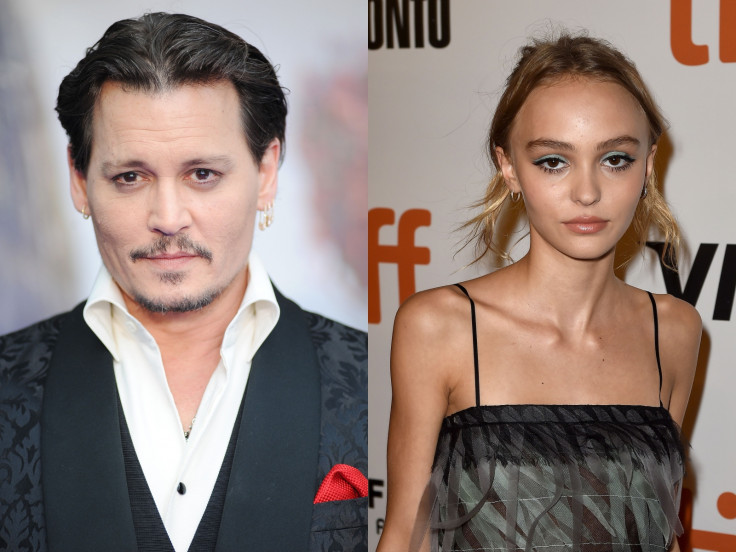 Slow and steady, but Johnny Depp and Vanessa Paradis' teenage daughter Lily Rose Depp is surely climbing the steps of success as she bags one major role after another. The 17-year-old model's latest accomplishment includes a cover feature for the December issue of British Vogue. In her candid interview, Lily Rose talks about her famous parents.
"My parents weren't very strict," said the elder daughter of the Pirates Of The Caribbean actor.
She spoke about her relaxed upbringing, which surprisingly wasn't rebellious, despite her celebrity status since childhood.
"They've always trusted me to be independent and make my own decisions. There wasn't really anything to rebel against," Vogue's latest cover girl quipped.
The style muse, who boasts a massive fan following on Instagram (thanks to her blooming career and image as a fashion icon), also took to the picture-sharing site to post her first Vogue UK cover. Sharing the image with her more than two million followers, Lily Rose wrote, "December @britishvogue cover shot by @bruce_weber," adding, "Thank you so much, such a dream come true! And thank you to the best team #joemckenna @aarondemey1#didiermalige."
However, the otherwise reserved teenager admitted that she avoids sharing her day-to-day details on the social media. "I've really stopped using it in a personal way," she said adding, "I never like revealing too much about myself. Once you start giving people that look into your life, then they just want more and more.
It's quite possible that Lily Rose has picked up this characteristic from her A-list parents, who maintained a dignified silence despite their break-up in 2012 after 14 years of togetherness. Although Depp, 53, and Paradis, 43, were together for quite a long time, the couple never got married. They are also parents to 14-year-old son John Christopher Depp.
Earlier this year, when The Rum Diary actor was embroiled in a bitter divorce drama with former wife Amber Heard, his teenage daughter came to his rescue on Instagram with an adorable throwback post.
"My dad is the sweetest most loving person I know, he's been nothing but a wonderful father to my little brother and I, and everyone who knows him would say the same," Lily Rose wrote.