Chris Brown's ex Karrueche Tran still missing him? Model shares cryptic Instagram post
The 28-year-old model broke up with Brown in 2015 soon after the rapper confirmed he was the father of Royalty.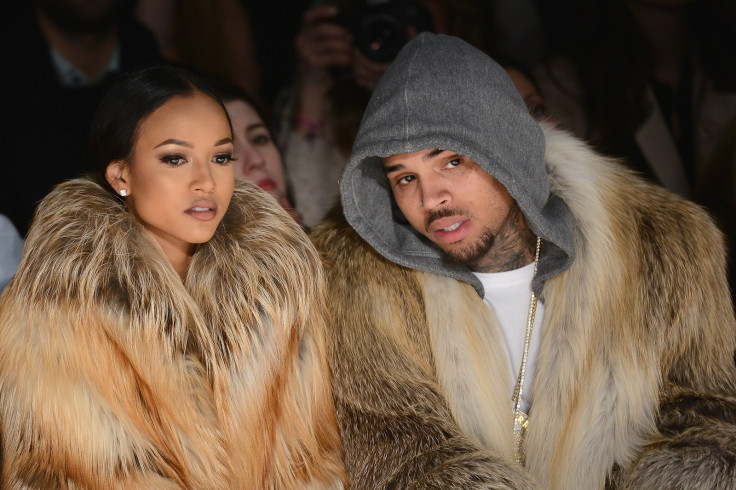 Chris Brown's ex Karrueche Tran has posted a cryptic Instagram post sparking rumours that the American actress and model still has feelings for the rapper. She shared a screenshot of the message, which appeared to have been sent by her mother.
"I was driving home today and the radio play this song and I heard the guy shout your name. Hollywood Life claims that Brown's song Back To Sleep was being played at that time on the radio.
"Either Karrueche's looking for attention or she's trying to tell Chris she still wants him. Breezy thinks it's both. Kae knows everyone in her family heard 'Back To Sleep' when it first came out and were all aware that at that time Chris was still madly in love with her and would have done anything to get her back," a source close to the father of Royalty told the website.
The couple's on-again-off-again relationship finally ended in 2015 after the 27-year-old R&B singer confirmed he was the father of Royalty, his daughter with Nia Guzman. His daughter was born while he was still in a relationship with Tran causing their split. The singer, however, is becoming more of a family man when it comes to taking care of his little girl and has reportedly grown mature.
"Chris doesn't want to play games with any women anymore but he thinks Kae is trying to tell him something with this IG post. He wishes she'd just tell him how she really feels — that she misses and loves him. He's grown and mature now and understands that honesty is the key to happiness," the same source added.
For the past week, the 28-year-old has been sharing cryptic posts about relationships, and fans are assuming that she is targeting the Royalty album hitmaker.
A few days ago she shared another post with a note reading: "Look. All I want is a chance to waste your time. Baby that's all I am asking for." While some fans thought Chris wanted her to return to his life, others assumed that the model's post is directed towards her ex-boyfriend.
"@karrueche don't start acting up all @chrisbrownofficial ever did was love you yes he f***** up but he didn't waste your time or give you anything fake," one fan commented.
© Copyright IBTimes 2023. All rights reserved.