Chris Brown 'likes to compare himself' with Rihanna's boyfriend Hassan Jameel
In his documentary, Chris Brown: Welcome To My Life, the Ayo singer said he wanted to marry RiRi.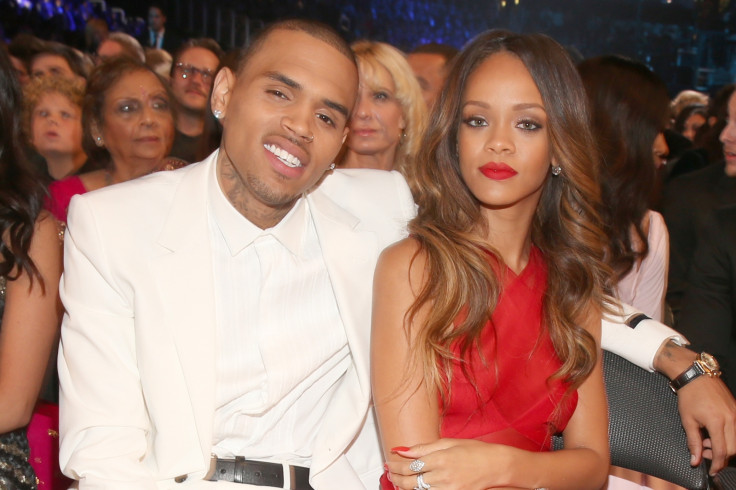 Chris Brown is still fond of RiRi, even though they broke up years ago. While the pop diva has moved on in her romantic life and is currently dating billionaire Hassan Jameel, her ex-beau reportedly still keeps a tab on her and even compares himself with her new suitors.
"Chris continues to keep tabs on Rihanna and definitely knows when she is dating or seen with another guy," a source told Hollywood Life. The 27-year-old singer reportedly wants to see his ex-girlfriend happy in her newfound love.
"He isn't pining for her attention or to rekindle anything. It's more of a feeling of what he is missing when he looks at what she is doing romantically. His thoughts on Hassan [Jameel, her current boyfriend] are pretty non-existent. He doesn't have any of thoughts about the guys in her life, it's more about looking from afar to see if she is happy or not. He likes to compare himself with her new suitors," the source added.
Both Rihanna and Karrueche Tran have moved on in their lives post their breakup with Brown, but from his recent Instagram video, fans are speculating that R&B singer is still angry with his ex-girlfriends. In a recent video uploaded on the image sharing website, the singer expressed his desire to call somebody say 'F*** you'.
"You know them days man when you're thinking about somebody and you just want to call them up and just say f*** you! f*** you!" he said in the video. The Loyalty singer has been feuding with Tran since their split in 2015, and recently the model was granted a permanent restraining order against Brown.
In his documentary, Chris Brown: Welcome To My Life, the Ayo singer has revealed details about his complicated relationship with RiRi and Tran. The rapper said he and the Barbadian beauty talked marriage all the time before the domestic abuse incident and also revealed that he wanted to have a baby with Karrueche before she found out his love child Royalty with Nia Guzman.
© Copyright IBTimes 2023. All rights reserved.