It happened six years ago but Chris Brown is still being haunted by his assault on ex-girlfriend Rihanna. The Liquor singer was due to appear as a guest on The Daily Show With Trevor Noah on 1 December but he was allegedly removed from the schedule quietly with reports claiming staff were unhappy with his history of domestic violence.
The 26-year-old had been expected to appear on the Comedy Central series to promote his new album Royalty but he was suddenly replaced by TV personality and America's Got Talent host Nick Cannon. According to The Washington Post, outlets such as TV Guide and cable services still listed Brown as a guest and his replacement was only revealed on the show's Instagram account a few hours before.
Brown's cancellation came after reports suggested staff at the Daily Show disapproved with his scheduled appearance considering he was convicted of felony assault on Rihanna, 27, in February 2009. The r'n'b singer was sentenced to a five-year probation order and several hours of community service, all of which he has now completed. However, Brown has had many brushes with the law since the assault incident and spent more than 100 days in jail in 2014 for breaking the terms of his probation.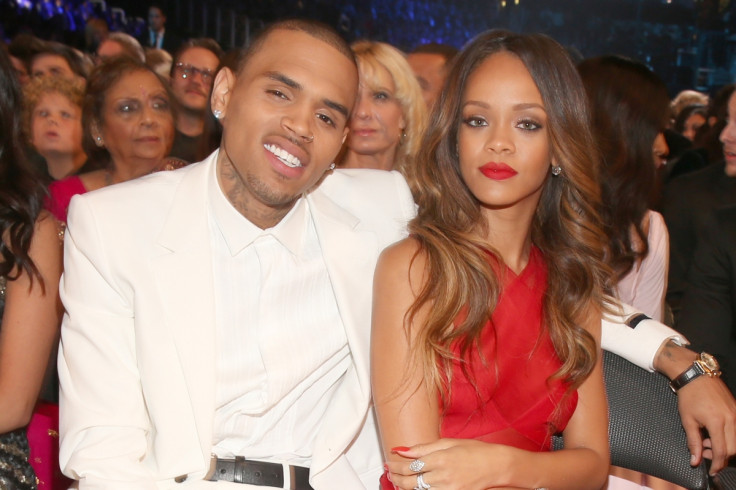 Staff members reportedly told The Daily Beast that host Noah had hoped to use Brown's appearance to shed light on domestic violence issues but his team was still opposed to the idea. The assault incident has also affected Brown's touring plans as the singer has been forced to scrap his stint in Australia and New Zealand after he was denied a visa.
Ticket promoter Ticketek confirmed the tour cancellation in a statement but did not provide a specific reason, stating: "Mr Brown wishes to express his deepest gratitude to the fans for their support and looks forward to a successful tour in the near future." An Australian immigration department spokesperson refused to comment on this issue, telling BBC News: "For reason of privacy the department cannot discuss any material provided to the minister by either Mr Brown or representative."