It had all the makings of an epic chart battle, but Chris Brown and Rihanna will no go head-to-head with their new albums. Brown has changed the release date of his seventh LP Royalty to 18 December 2015, despite the record being previously slated for Black Friday (27 November).
The Liquor singer will instead take pre-orders for Royalty on Black Friday, the same day Rihanna is expected to stream her new album Anti on Tidal for a week. This means Brown's fans will have to wait an additional 21 days to hear his new material, the follow-up to 2014's X. Sharing details about his forthcoming release, Brown told Hot 97: "I think I am [nervous].
"Every album and every time I put a new song out I'm nervous because it's like a new start. Trying to prove myself again that I can make good music. [I have to prove] that I can consistently make good music. I give other rappers and other musicians inspiration because they have a goal to set."
Royalty is named after Brown's one-year-old daughter, born to model Nia Guzman. Asked if he feels he has to change the content of his often sexually-charged music now he has become a father, Brown explained: "I don't think so. For me, with my daughter... most of the records that I make that are sexual, that's how my daughter was made.
"I wouldn't change my whole regimen of how I move and act. I'll do music that can appeal to all different ages and races. Some songs will be more conscious about love-making and other songs will be right to the nitty gritty and real dirty. I won't change my style of music and how I am, I would just be a father in the same way."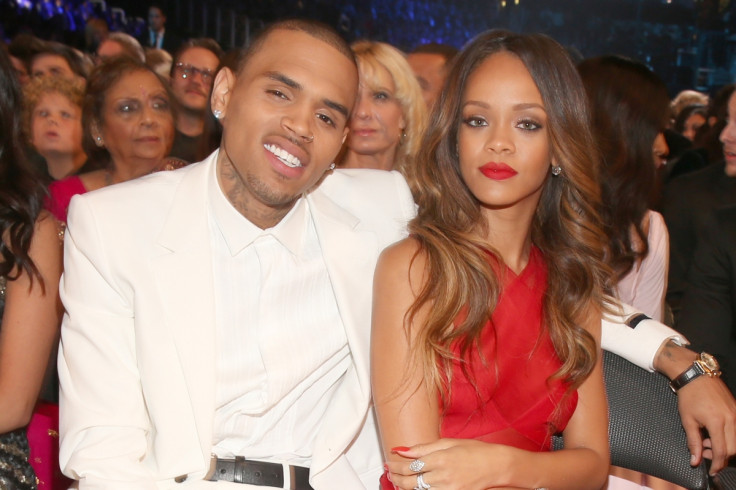 Although a tracklist for Royalty is yet to be revealed, Brown says he refrained from flooding the record with collabs in order to focus on the music itself. The singer explains: "I don't depend on any other artist to make myself. With this album, I haven't really asked too many people to work [with me]. This body of work had to really define me as a man and where I'm at in my life right now. That's why I named it Royalty because that's the biggest part of my life right now, my daughter."
Brown's five-year relationship with model and actress Karrueche Tran came to an end in March 2015 after she learned through the media that he had fathered a child with another woman. Fans speculated that he has shaded Tran, 27, on a new single, but Brown says he has no bad feelings towards her, Rihanna or any of his other ex-girlfriends.
The Loyal singer said: "I am going to be honest with you, if it did hinder anybody's job, anything that I have done with anybody, I make my mistakes and I am totally in acceptance of any wrongs that I have done. But I just can only wish and hope for the best for that person and everybody else whoever I've messed up their lives or jobs or hinder, whatever the case may be... It's just more blessings and success to them."
Watch Chris Brown's interview with Hot 97: