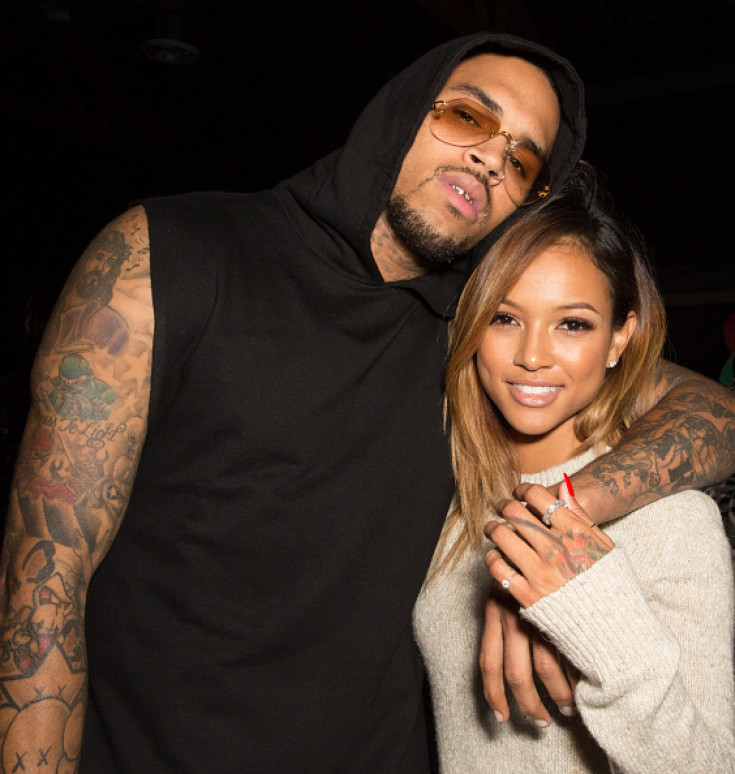 Those hoping for a Chris Brown-Rihanna reunion may well be disappointed, as a report claims that the Loyal singer is planning to propose to his girlfriend Karrueche Tran.
According to a report in Hollywood Life, Brown bought two massive diamonds rings for Tran this Christmas, and rumours are circulating that they are engaged.
However, a source close to the model dismissed the claims, saying the rings are not for an engagement because if they were, "she would have been screaming that from the top of her lungs".
Instead, the rings are said to be the singer's way of apologising for the way he allegedly mistreated her.
"He doesn't know much about diamonds or rings but he liked both of them and couldn't decide which one to get her so he got her two," a source close to the model told Hollywood Life.
"He gave them to her on Christmas Eve along with a kiss on the lips and said 'Kae, I'm so sorry for mistreating you. I promise I won't do it again. Always remember how much I love you. Love keeps no record of wrong. Remember that.'"
Tran was taken aback by Brown's grand gesture, according to the report.
"Karrueche was speechless," the source added. "She couldn't breathe for minutes and she was fanning her face to keep from crying so her make-up wouldn't run down her face.
"She said 'thank you baby. I love with you all my heart. I trust in you and I believe in you. We're going to get through it all.'"
Earlier, Brown had accused Tran of cheating on him with rapper Drake.
He took to Instagram and posted a cryptic message about the breakup, which was deleted later.
Brown wrote: "We've got scars, some of them u gave me, some of them I've caused. That ride or die act we have been fooling the world with obviously ain't working. I was locked up for damn near 4 months and only got 1 visit from you while u was hosting parties and taking secret trips to Toronto, going on dates with Drake!"
Previously, Urban Islandz reported that Brown has been trying hard to win back Rihanna and sending her lots of romantic text messages, following his breakup with Tran.
"He has been trying but will it work this time around? I highly doubt it," a source told the website.
"Rihanna has moved on from all that drama Chris brings along with him, she is in a much better place now both personally and with her career. So she is not going to entertain his vibe again," another source added.