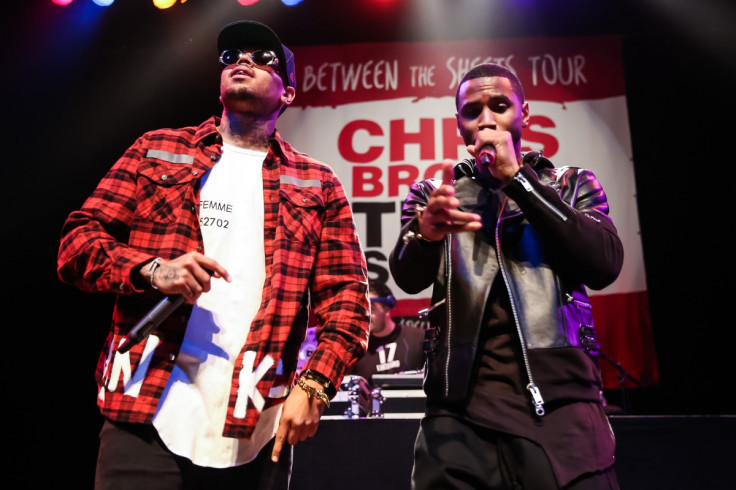 Two of r'n'b's biggest stars could be joining forces with reports emerging that Chris Brown and Trey Songz are heading to Las Vegas. The singers are said to be in talks to host a residency in Sin City, which could initially earn them $500,000 (£329,000).
TMZ reports that Brown, 26, will be the headline act at Drai's nightclub, where he is expected to perform a minimum of 10 shows for a fee of $50,000 per night. The Loyal singer has performed at the club several times in the past and organisers are reportedly impressed by the custom he attracts so are keen to trial him out in the long term.
Sources claim Songz is part of the deal on a rotation basis and will take over performing on the nights Brown is not able to appear. The singers are known to be close friends and the 30-year-old performed as a special guest on Brown's Between The Sheets tour from January for two months. It is not known when the residency will start but Brown has confirmed via Instagram that he will be partying at Drai's on 3 October to celebrate the birthday of his mother, Joyce Hawkins.
Brown and Songz are just the latest pop stars to score residencies in Vegas with Jennifer Lopez, Mariah Carey and Britney Spears among the latest singers to perform. While Vegas may be opening its doors to Brown, the same can not be said for Australia, where the Liquor singer has been banned from entering. Immigration minister Peter Dutton confirmed Brown has been denied entry in light of his 2009 conviction for assaulting his then-girlfriend Rihanna.
Dutton said in a statement: "I can confirm that a notice of intention to consider refusal has been issued. People to whom these notices are issued have 28 days to present material as to why they should be given a visa to enter Australia. Decisions on whether a visa will or will not be issued are made after that timeframe and consideration of the material presented to the Department of Immigration and Border Protection."
Representatives for Brown in Australia said on 28 September that they are still hopeful the department's decision will be overturned. A spokeswoman for Caster and Ford tours told The Guardian: "Contrary to media reports, Chris Brown's request to enter Australia on tour has not been denied. This request is currently being considered by the office of the immigration minister."
Brown was expected to perform in Melbourne, Sydney, Brisbane and Perth on his One Hell Of A Nite tour.