Chris Brown is upset over reports that former girlfriend, Barbadian singer/actress Rihanna is dating Travis Scott. Rumours that the B***h Better Have My Money hitmaker and the rapper are romantically involved started after the pair were spotted getting close at a New York Fashion Week after party on 10 September in New York City.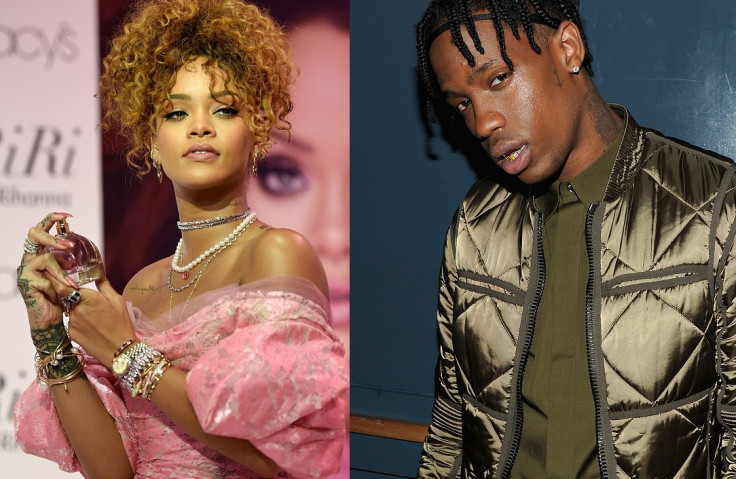 In a clip released by celebrity gossip website TMZ, the two can be seen dancing together and allegedly kissing. According to a report in Hollywood Life, the Loyal singer is unhappy with the Diamonds hitmaker's budding relationship with Scott.
"Chris and Rihanna are really close friends and they're in constant communication," a source said. "The problem for Chris is that he doesn't like seeing her with Travis. Nothing against Travis, he just doesn't like seeing him or any man, for that matter, pushing up on Rihanna."
Rihanna and Brown's relationship has always been scrutinised by the media. In 2009, the Say Goodbye singer had assaulted the 27-year-old FourFiveSeconds hitmaker after a pre-Grammys party. He hit her so forcefully that she had major bruises on her face, a split lip, and a bloody nose. However, the two of them still have a strong and complicated bond, despite their public breakup. Moreover, Brown had recently admitted that he is still in love with Rihanna.
"It's a struggle for Chris because he loves her and they have a real authentic friendship and they talk about everything, including Travis. It bugs him when she talks about Travis and shares details of their dates together," the insider added.
"One time they were on the phone and Rihanna told Chris that Travis surprised her with her favorite candy and two dozen red roses and Chris said 'hold on, I think about to throw up,'" the source continued. "When she mentions Travis' name, Chris just wants to hang up the phone and scream! Chris really wants Rihanna to be happy, and it appears she is, and that's what's most important to him," the source revealed.