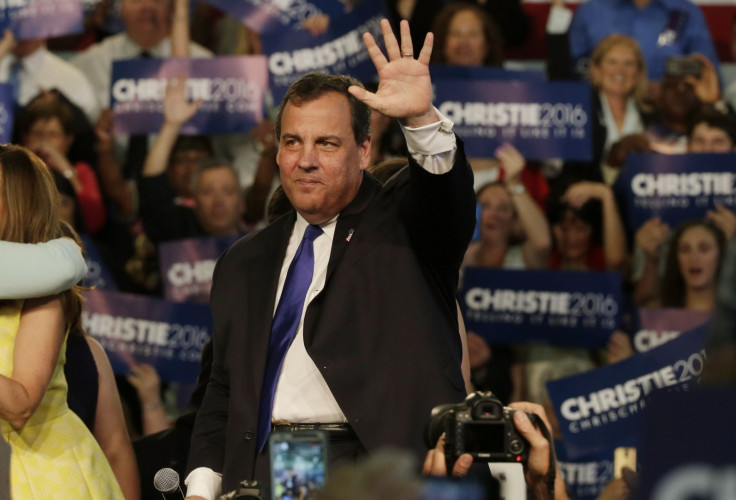 Chris Christie, the governor of New Jersey, has announced he is joining a crowded Republican field of presidential candidates, officially launching his 2016 bid.
Speaking in the gymnasium of his old high school in Livingstone, Christie, the 14th Republican to enter the primary race so far, stressed his record as a unifying figure with working-class roots.
"They always ask me: 'What's the best part of your job?' And I always tell them: it's that I wake up every morning knowing that I have an opportunity to do something great," he said. "That's why this job is a great job and that's why president of the US is even a greater job for a greater number of people.
"I've spent the last 13 years of my life as US attorney and governor of this state fighting for fairness and justice and opportunity for the people of the state of New Jersey," he added. "I am now ready to fight for the people of the United States of America."
The 52 year old was widely seen as one his party's best hopes to snatch back the White House, before a spectacular downfall in fortunes last year.
He became a hugely popular figure across the US as a governor, winning bipartisan respect by nurturing his image of moderate Republicanism, particularly in the wake of the devastating Hurricane Sandy that swept through New Jersey in summer 2013.
In November the same year he won a landslide re-election as governor, placing himself as a leading contender for the White House.
However, in 2014 he was embroiled in a political scandal in which his top aides were accused of deliberately causing traffic jams at a bridge to New York City as an act of political punishment against a rival. His approval ratings have since spiralled down.