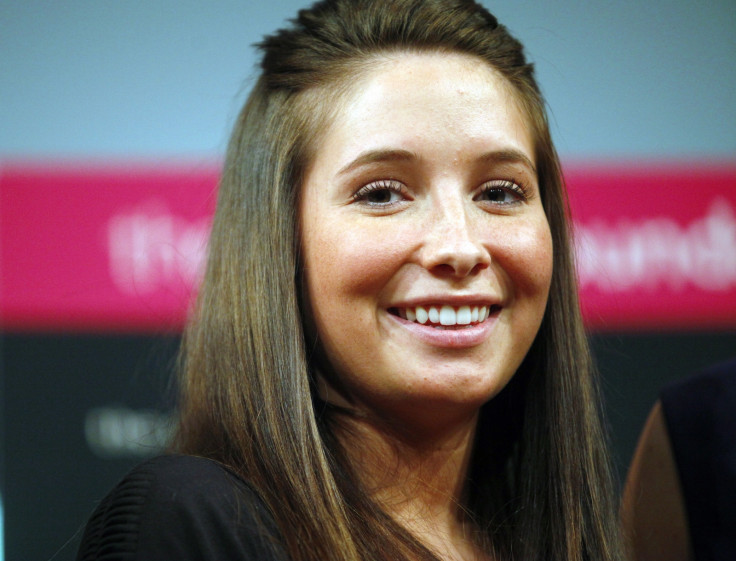 Days after announcing she was pregnant again out of wedlock, Bristol Palin wanted to clarify that her pregnancy was planned and she was not disappointed by the newest addition to her family.
"This pregnancy was actually planned," the 24-year-old wrote in a new blog post entitled "My Little Blessing". Palin continued, "Everyone knows I wanted more kids, to have a bigger family. Believing I was heading that way, I got ahead of myself. Things didn't go as planned, but life keeps going. Life moves on."
While Palin did not disclose the name of the father of her second child, the baby announcement comes a month after she ended her wedding to US Marine veteran Dakota Meyer.
In her latest post, the former Dancing With the Stars participant clarified comments she made in her initial pregnancy post on 25 June. "But I do not regret this baby. This baby is not a disappointment, and I cannot wait to be a mom times two. Tripp is going to make the best big brother," she wrote.
Palin received a wave of backlash after announcing she was pregnant again, with many calling her a hypocrite and pointing to her work as a teen pregnancy spokesperson.
"Let's get another thing straight, because I can't tolerate all the talk on this subject," she wrote. "I have never been paid as an 'abstinence spokesperson.' I was employed by the great people at The Candies Foundation."
The Candies Foundation, which aims to promote awareness about teen pregnancy, paid Palin $262,500 (£167,000) for her work as a teen pregnancy prevention spokesperson, records show. The mother-to-be added that she has been "employed at the same doctor's office for over six years now".
Palin's post, which included an ultrasound snap, ended with her defiant pro-life stance. "I am pregnanct. This is not the ideal situation, but life is important even if it's not in the most absolute ideal circumstance. This is more confirmation on what I've always stood for. I've always been pro-life and I am standing for life now. Deal with it."