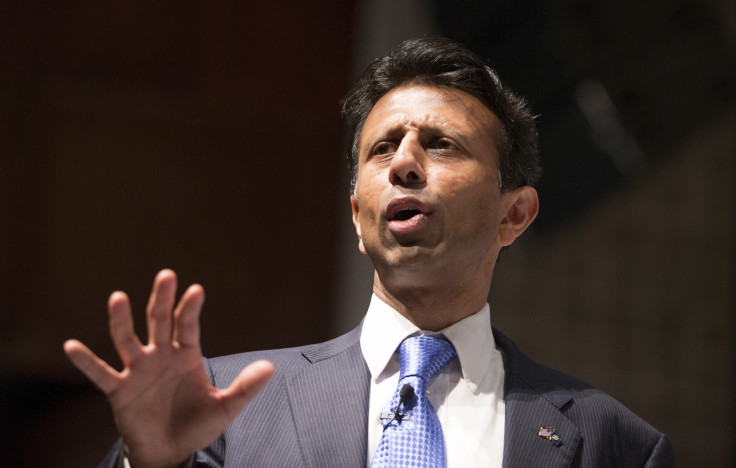 Louisiana governor Bobby Jindal has taken to Twitter to announce he is running for US president, becoming the 13th Republican to join a crowded primary race.
"My name is Bobby Jindal, and I am running for President of the United States of America," started an announcement on his website.
The 44-year-old with a multifaceted background is an unlikely primary winner as he is currently languishing at the bottom of many opinion polls, trailing far behind leading contenders Marco Rubio and Jeb Bush.
But his story of immigration, conversion and success might prove popular with different sections of the Republican electorate.
He was born Piyush Jindal to Indian parents who had arrived in Baton Rouge, Louisiana, from their home country in 1971.
He reportedly changed his name to Bobby at the age of four, after a character from television show The Brady Bunch.
According to the Washington Post, he decided to abandon his family religion, Hinduism, converting to Christianity at high school, after he was persuaded by a schoolmate and started reading the Bible hiding in a closet while his parents watched TV. He now describes himself as an "evangelical Catholic".
A bright student, after graduating in biology and public policy from Brown University, Jindal chose joining Oxford University as a Rhodes Scholar to continue his studies in the UK, despite offers from both Yale and Harvard.
Back in Louisiana, aged 24, he started off a career in public service applying what the learned during his health policy studies in Oxford working as secretary of the Louisiana Department of Health and Hospitals.
After two years he moved to Washington DC, to join, as executive director at the National Bipartisan Commission on the Future of Medicare.
One year later, he become the youngest ever president of the University of Louisiana System, just another step in a fast-ascending career that in 2001 landed him his first government job: assistant secretary of the US Department of Health and Human Services under the presidency of George W Bush.
In 2003, he was elected to the House of Representatives and in 2007, after a first failed attempt to governor of Louisiana, an office he has held ever since.
Despite his scientific studies, Jindal has an ambiguous stance on evolutionism. He has not clearly expressed his belief on the matter but, as a governor he signed a much criticised act, the Louisiana Science Education Act, allowing teachers to divert from the curriculum.
Critics, including 78 Nobel laureates who signed a petition to repeal it, say the bill opens the door to teach pupils creationism and other pseudoscientific theorises, The Guardian reported.
"I will tell you, as a father, I want my kids to be taught about evolution in their schools, but secondly, I think local school districts should make the decision," he told the Christian Science Monitor.
Jindal also voiced support for tighter abortion regulations in Louisiana.