On 18 May, news of Chris Cornell's death shook the music world. A preliminary autopsy confirmed that the Soundgarden lead singer died in his Detroit hotel room, in an apparent suicide. Ahead of his funeral, which is scheduled to take place at the Hollywood Forever Cemetery on 26 May, Cornell's wife Vicky penned an emotional letter to her late husband, which was published in Billboard magazine.
Addressing the musician as "My Sweet Christopher," Vicky starts off the open-letter praising him for the kind of man he was. "You were the best father, husband and son-in-law. Your patience, empathy and love always showed through.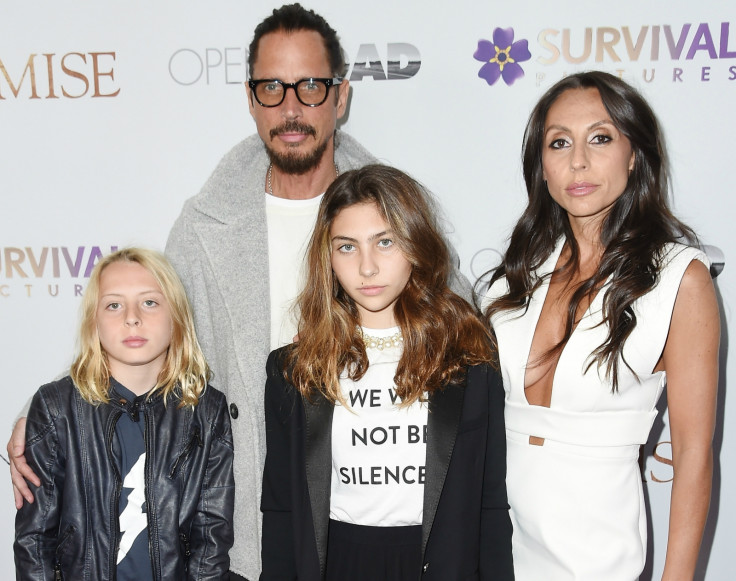 "We had the time of our lives in the last decade and I'm sorry, my sweet love, that I did not see what happened to you that night. I'm sorry you were alone, and I know that was not you, my sweet Christopher. Your children know that too, so you can rest in peace," she writes, mentioning their daughter Toni and son Christopher Nicholas.
Vicky goes on to promise she would take care of their children and to remember him each and every day. "You were right when you said we are soul mates. It has been said that paths that have crossed will cross again, and I know that you will come find me, and I will be here waiting," she mentions towards the end of the letter.
Despite the circumstances of Cornell's death, the family's lawyer Kirk Pasich said that until the toxicology reports were released, they could not confirm if the Audioslave vocalist knowingly took his life or if he acted under the influence of drugs.
"Without the results of toxicology tests, we do not know what was going on with Chris — or if any substances contributed to his demise. Chris, a recovering addict, had a prescription for Ativan and may have taken more Ativan than recommended dosages," Pasich said last week.