Chris Cornell death: Soundgarden singer's final moments revealed
Bodyguard Martin Kirsten was the last person to see the musician.
Chris Cornell's final moments have been revealed by the last man to see the Soundgarden singer alive before was found dead at Detroit's MGM Grand hotel in Detroit on 18 May.
Police papers reveal that the rocker's bodyguard Martin Kirsten had escorted him to his room at the hotel after the father-of-three had performed with the rock group at Fox Theatre.
The Sun reports that Kirsten had helped the 52-year-old star fix his computer and gave him two of his prescription Ativan pills− which the former drug addict took for anxiety. After receiving a panicked call from his Cornell's wife, Vicky Karayiannis, Kirsten decided to check on the singer.
In the police report, Kirsten, who previously dated Heidi Klum, told how he found the star lying on the bathroom floor "with blood running from his mouth", after breaking down two hotel doors.
A statement released by the Medical Examiner's Office following the initial autopsy said: "The cause of death has been determined as hanging by suicide. A full autopsy report has not yet been completed."
Karayiannis recently broke her silence to refute the cause of death stating that she believed he may have suffered some adverse side effects after taking more than the recommended dosage of Ativan.
"When we spoke after the show, I noticed he was slurring his words; he was different. When he told me he may have taken an extra Ativan or two, I contacted security and asked that they check on him."
She concluded: "What happened is inexplicable and I am hopeful that further medical reports will provide additional details. I know that he loved our children and he would not hurt them by intentionally taking his own life."
Kirk Pasich, a lawyer for the family, added: "The family believes that if Chris took his life, he did not know what he was doing, and that drugs or other substances may have affected his actions."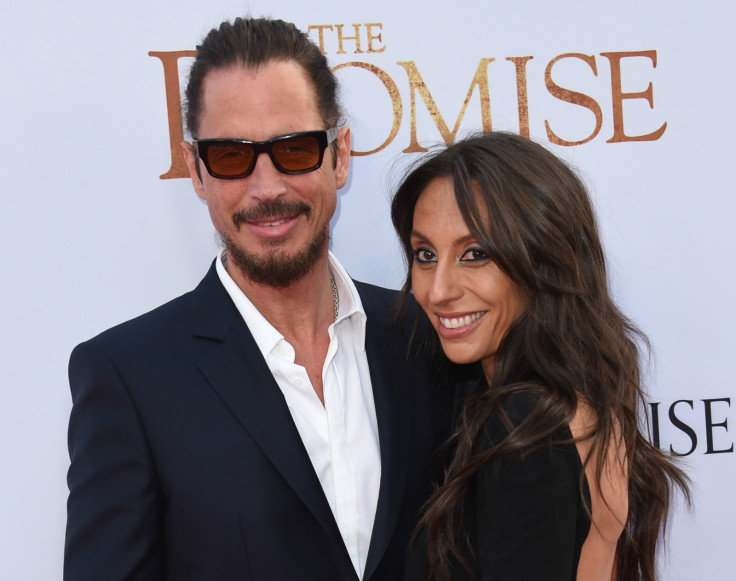 © Copyright IBTimes 2023. All rights reserved.