Chris Eubank vs Nigel Benn 3: Dark Destroyer ready to sign Wembley Stadium fight deal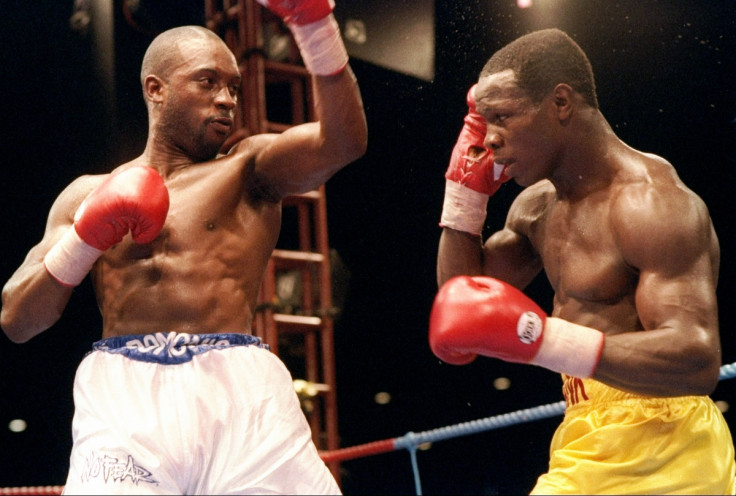 Nigel Benn has told Chris Eubank he is ready to agree to a third fight between the British pair, which could take place at Wembley Stadium. The duo fought twice previously – in 1990 and 1993 – in what is regarded as arguably the greatest domestic boxing rivalry ever. Eubank won the first bout via stoppage before the duo drew their second meeting.
The 52-year-old Benn has been itching to set the record straight in a third fight with Eubank, 49, and continues to train in the hope of landing what would a very profitable bout. Following a lull in verbal jousting between the pair, Eubank confirmed earlier this month that talks over a lead broadcaster were close to starting.
However, it appears both fighters are some way from finalising terms on a third encounter, with the purse split and venue still to be decided. Benn, who last competed in the ring since 1996, is becoming frustrated by the speed of negotiations and wants a conclusion to the pair's rivalry.
"He [Eubank] needs to stop telling people at after-dinner speaking about what he's going to do," he told Sky Sports. "Talk is cheap. If you want to put the fight up, bring the contract. Let's ask Eddie Hearn because I don't trust you. It's 50-50 regardless.
"I'm ready to sign. No games. Let's get someone who's got the logistics. We had people from Dubai, Manchester, other guys with the logistics worked out and it fell through. I've got all the clout but he thinks it all works around him. It doesn't work like that.
"He thinks he'll get 70% and I'll get 30% but he needs me. Let's do 50-50. Does he really want it or is he just talking a good fight? I watched when his son fought Spike O'Sullivan and he got involved. Why? That's your son's fight.
"He wants Emirates Stadium. He's got all the ideas but show me something concrete. My ideal would be Wembley Stadium. I'm not going in there if I don't think I could do a number. I've never trained like this before. My trainer Rodney Williams is the absolute business."
© Copyright IBTimes 2023. All rights reserved.