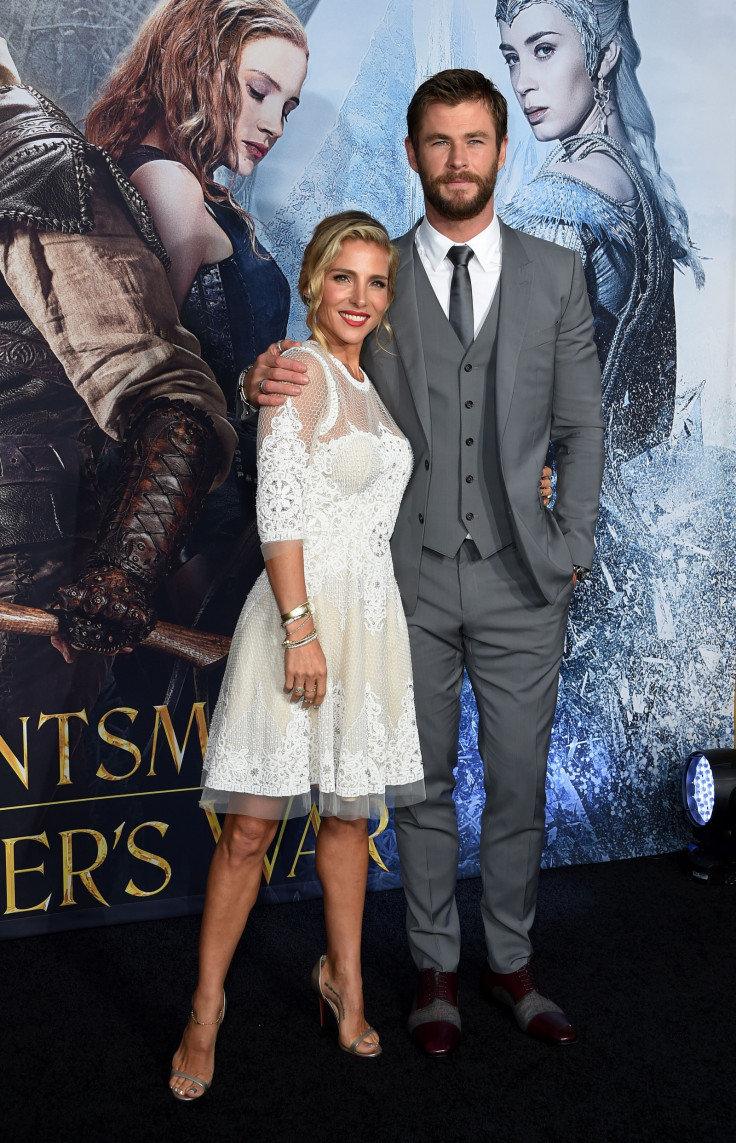 Chris Hemsworth and Elsa Pataki make for a picture-perfect couple, and naturally the Thor actor couldn't let it pass when a gossip report surfaced claiming that their marriage is on the rocks. However, Hemsworth responded hilariously to the split rumours with an adorable picture of the couple along with the cheekiest caption.
On Monday (24 October), the Australian actor shared a photo of him and his wife on Instagram with the caption "Looking for a new wife according to @womansdayaus and other misleading outlets! Honey you still love me right?! @elsapatakyconfidential #thanksfortheheadsup."
Hemsworth even matched up to the funny caption with a goofy pose as he put one hand on his forehand in the picture pretending to be "looking for a new wife".
Hemsworth's cheeky response dismissing the split rumours comes in the wake of a sensational report, which surfaced on 23 October claiming that the celebrity couple's marriage was on the "verge of breakdown".
According to the Woman's Day report (via Daily Mail), "[Hemsworth and Pataki] decided they need space, and they've been taking a little break from each other."
Furthermore, it goes on to add that the couple's rocky marriage came into the limelight when the Spanish actress spent some time off at her native place with their children — India, four, and two-year-old twins Tristan and Sasha — minus Hemsworth. "He's [Chris] away again in November, so you might think Elsa would want to be there to spend every moment with him, not go away without him," the report stated.
The Woman's Day report even went on to speculate that one reason the couple's relationship is allegedly falling apart could be because of their rushed decision to get married and settle down. However, the pair's social media posts reveal a different story altogether as the duo continue to spend time together and share drool-worthy images from their exotic getaways.
Hemsworth and Pataki got married in December 2010 and welcomed their first child in 2012. Two years later the A-lister pair welcomed their twin sons. Currently, the happy family is settled in Byron Bay in Australia, where the actor's younger brother Liam and his girlfriend Miley Cyrus were also reported to be relocating.