Watch Chris Hemsworth and Idris Elba hijack Tom Hiddleston's TV Choice Award speech in funny video
The English actor won the TV Choice Best Actor Award for The Night Manager.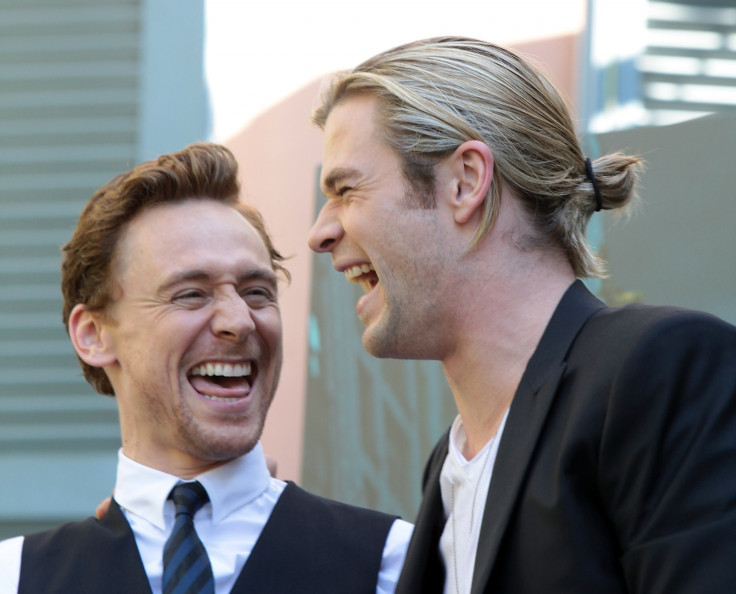 Tom Hiddleston was pleasantly caught off-guard by Chris Hemsworth and Idris Elba as he recorded a video accepting the TV Choice Award for Best Actor. Since the 35-year-old is currently in Australia filming for his upcoming film Thor: Ragnarok; he could not be present at the awards ceremony.
Compensating for his absence from the 2016 TV Choice Awards, Hiddleston filmed an acceptance speech from down under. But little did he know that mid-way through his speech his Thor co-stars Hemsworth and Elba would surprisingly appear in the video.
As Hiddleston began his speech apologising for his absence from the event, the Ghostbusters actor piped in saying, "Oh, this is for us hey? That's for Home and Away yeah?...all the work I did on [it]." Hemsworth even jokingly thanked the Home And Away network, "Thanks everyone at Channel 7, I loved working on Home and Away," he quipped.
Watch the hilarious video featuring the trio below:
Soon, 44-year-old Elba followed the Australian actor's suit as he jumped into the frame asking "What's going on? What's that?" The three-star studded trophy seems to have amused the Beasts Of No Nation star as he jokingly said, "Oh man, that's really awful isn't it."
He further picks on the English actor saying, "How come Luther didn't get nominated?"
The trio appeared to have bonded on the set of the Marvel's superhero sequel as Hiddleston finally addressed the BBC One show, The Night Manager, which won him the TV Choice Best Actor Award. "Chris and Idris are super happy about it and so am I, so thank you very much. I love being the night manager. I love making The Night Manager," the English actor added.
© Copyright IBTimes 2023. All rights reserved.