Stand-up comedian-turned-actress Sarah Silverman turns 45 today (1 December), and with a comedy style that focuses on pushing boundaries and covering taboo subjects, it's no surprise that her one-liners are often remembered - albeit sometimes for the wrong reasons!
Either way, she gets attention, and her no-holds-barred treatment of her subjects makes her a force to be reckoned with in both the comedy circle and movies and adds poignancy to her humour. To celebrate her birthday, IBTimesUK have compiled some of the New Hampshire-born star's best quotes, from talking about religion to seriously discussing her struggles with depression:
"I looked up and saw the shape of a heart made by the silhouette of Ben Affleck and Matt Damon kissing."
"When God gives you AIDS — and God does give you AIDS, by the way — make lemon-AIDS!"
"I learned that people in wheelchairs are allowed to have marathons ... which, to me, seems like cheating, but what are you gonna say?"
"I wear this Saint Christopher medal sometimes because — I'm Jewish — but my boyfriend is Catholic. It was cute, the way he gave it to me. He said if it doesn't burn through my skin, it will protect me. Who cares? Different religions." (Jesus Is Magic, 2005).
"When your relatives drive you crazy just close your eyes and pretend it's dialogue in a Woody Allen movie." (Twitter, 2011)
"I don't set out to offend or shock, but I also don't do anything to avoid it."
"I was always the class clown; I made my family laugh, and that was when I was always happiest. I grew up listening to stand-up comedians' albums and watching them on TV, on The Tonight Show and Letterman."
"Unvisited tombstones, unread diaries, and erased video game high-score rankings are three of the most potent symbols of mankind's pathetic and fruitless attempts at immortality." (The Bedwetter, 2010).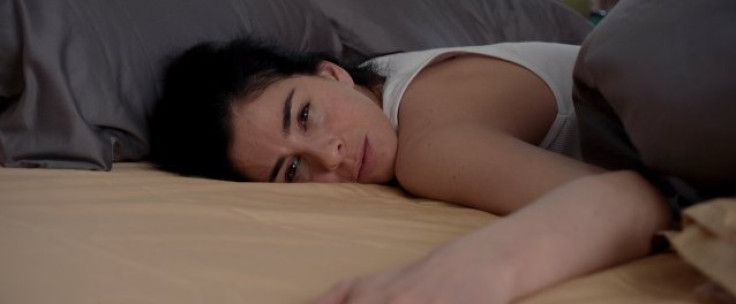 Whilst she's quite evidently hilarious, Silverman doesn't shy away from talking about serious subjects either, particularly in her starring role in recent drama I Smile Back, which saw her play a suburban housewife struggling with depression. During the promotion of the movie, Silverman often drew reference to her own experiences with the disease and how she grew to manage it:
"The thing about depression is that, if you're not the one who's actually suffering from it, there's very little you can do to be proactive. If someone in your family is depressed, all you can really do is send them to the shrink, get them their meds, be gentle, and wait." (The Bedwetter, 2010).
"I do enjoy and feel compelled to talk about things that are taboo. One, because I think I'm a troublemaker inside, if someone says, 'Don't say that,' it's all I want to say. And also, something I learned in therapy ... which is darkness can't exist in the light, and then that made me think of something that Mr. Rogers said, which is, 'If it's mentionable, it's manageable.'" (In an interview with Fresh Air's Terry Gross, 2015).
"There's one thing I know that I used to not know: It will pass... Like my mom always said, you just have to be brave enough to exist through it." (Glamour, 2015).
For more entertainment news follow A-List on Twitter @Alistinsider
---
The Samaritans provides a free support service for those who need to talk to someone. It can be contacted through Samaritans.org or on 08457 90 90 90, 24 hours a day, 365 days a year. Call charges apply.
---