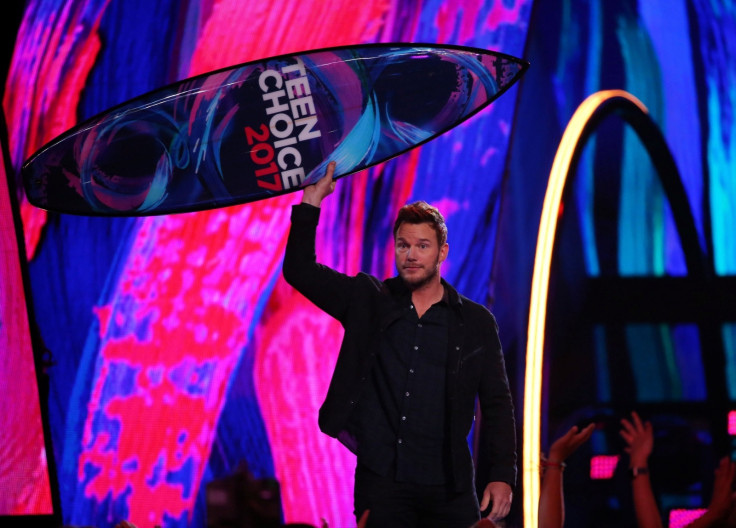 The Chris Pratt-Anna Faris separation was one of the most shocking celebrity splits for their fans around the world. The actor recently appeared on Teen Choice Awards 2017 to accept a surfboard for Choice Sci-Fi Movie Actor. He was spotted without his wedding ring and did not mention his ex-wife's name in his acceptance speech.
"Wow, thank you, I love you too. I would not be here...without my Lord and Saviour Jesus Christ," he said. The couple announced their split last week and insisted that they still love and respect each other. "We tried hard for a long time, and we're really disappointed," they said in a joint statement.
It is unusual for the Guardians of The Galaxy actor not to mention his former wife as he used to gush about her on the smallest of occasions.
Professional tensions are reported to have contributed to the split. "Chris became this huge movie star and Anna wasn't getting any big jobs. She was the more famous and sexy one at the start of their relationship and then things took a turn," a source told Us Weekly after the A-list Hollywood couple's separation.
Fans went into frenzy after the high-profile split prompting Kristen Bell to pacify them with a few kind words. "I think there's a little bit of lack of acknowledgment about really loving something that was.
If there are two people that decide not to be together, it shouldn't really be a heartbreak for everyone," she told E Online.
"You should say, 'Oh, they tried. But that doesn't discount the lovely years they had together.' If I ever get divorced, I'm still going to be like, 'Wow, I loved being married to that man.' It's a little more nuanced I think than people want to acknowledge. I think it's the truth," she added.