Love is dead in Hollywood!!! Chris Pratt and Anna Faris shocked the world by announcing their separation on 7 August. Soon after the split announcement, loyal fans of the couple took no time to blame it on Jennifer Lawrence who worked with the 37-year-old American actor for the sci-fi film Passenger in 2016.
Though both Pratt and the actress strongly denied the romantic link-ups in the past, fans are tweeting vile accusations against the Joy actress for the split. "Chris Pratt and Anna Farris are filing for divorce. I feel like Jennifer Lawrence has a role in this. B***h has a role in everything," a fan of the former couple tweeted.
"I give it 6 weeks before it's announced Jennifer Lawrence & Chris Pratt are dating after his split from Anna Faris," wrote another. "I blame Jennifer Lawrence for ruining Chris Pratt's marriage and possibly the rest of the year."
Hours after announcing his split from Faris, the Guardians of the Galaxy star remained unfazed about the backlash and shock and started sharing his regular fishing images. This prompted much speculation that he will move on quickly and start dating again. "Well, my friend is calling it out that Chris Pratt is going to date someone REAL quick. Possibly Jennifer Lawrence. I'm sad," a Twitter user wrote.
Considered as one of the cutest couples in Hollywood, Pratt and Anna were no match for the grandeur of Brad Pitt and Angelina Jolie. While many saw the high profile Brangelina split a long time coming, the sudden separation announcement of the Jurrasic World actor and his wife of eight years was quite hard for fans to digest.
Until recently, Pratt and Faris gave serious relationship goals to millions for their adorable Instagram posts gushing about one another, loving quotes on relationships and sweet family moments on the red carpet.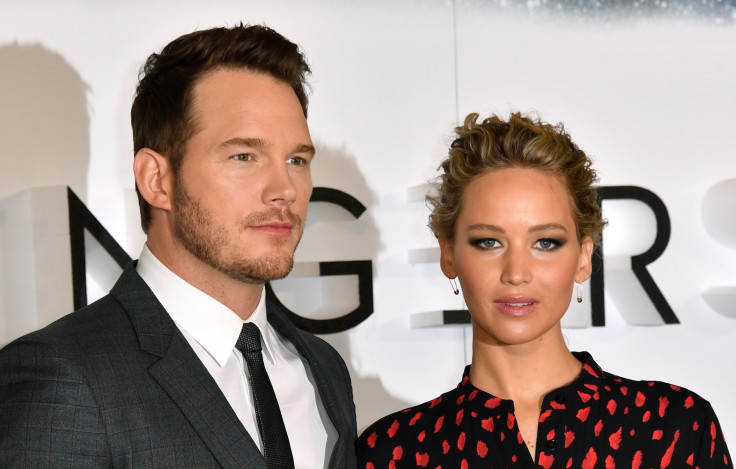 On Monday, 7 August, Pratt and his wife announced their split on social media claiming that they "tried hard" to save the marriage. "Anna and I are sad to announce we are legally separating. We tried hard for a long time, and we're really disappointed. Our son has two parents who love him very much and for his sake we want to keep this situation as private as possible moving forward. We still have love for each other, will always cherish our time together and continue to have the deepest respect for one another."
Days before announcing the split, Farris, who shares a four-year-old son with Pratt, revealed that she was battling her 'loneliness.' "I play a character on MOM, I play a character in movies, but I also play a public character. There's definitely a loneliness and, like, an internal element to being a performer. I feel like I have to laugh..." she admitted in her last Unqualified podcast episode.
"I play a public character. I laugh loud sometimes — maybe too loud but it is a public character sometimes. Like, if I have a red carpet thing or whatever, which I'm never comfortable, but I'm always like, 'I'm fine!' And it never feels like me," she added.