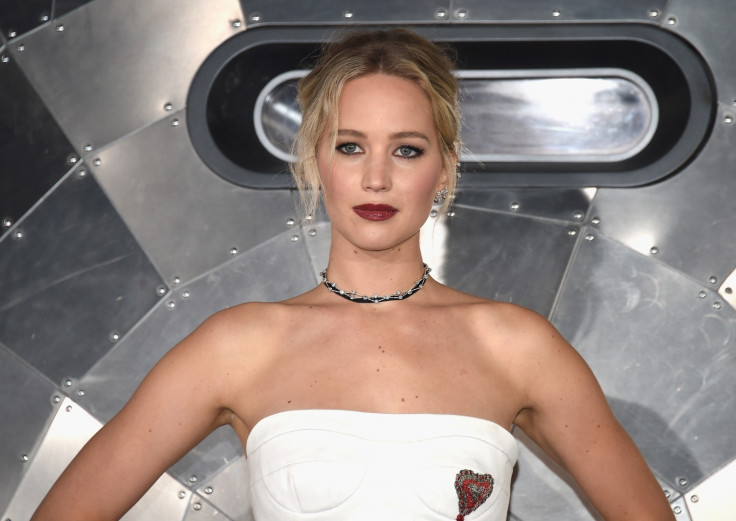 Jennifer Lawrence has left her fans stunned by posing almost naked for a Vogue magazine photo shoot. The Magazine shared the snap of the Silver Linings Playbook actress on their Instagram page.
Lawrence is wearing a barely visible nude bra and has covered her bottom area with a carefully placed leg. The only other piece of cloth is a nude scarf wrapped around her leg.
Vogue magazine captioned the post, which has garnered 165,629 likes, saying, "At 26, cover star #JenniferLawrence is already one of the most successful and exalted actors on the planet. She's a four-time Oscar nominee and Best Actress winner (#SilverLiningsPlaybook) who simultaneously built a history-making franchise (@thehungergames) while co-starring in another (@xmenmovies)."
"In September, there's the shrouded-in-secrecy @mothermovie—a tour de force from @darrenaronofsky, the filmmaking auteur and Lawrence's boyfriend of the past year. Read our full interview with the actress about her new relationship, new movie, and more in the link in our bio. Photographed by @InezandVinoodh, styled by @tonnegood, Vogue, September 2017".
Fans have flocked to the comment section to praise Jennifer's natural beauty. One user commented, "OMG!! I love this interview she's so spontaneous, and as an actress tremendous! So admirable I freaking love her."
Another commented, " Goodness, I had no idea she's that young - no wonder she always looks so lovely! :)" A fan of the Hunger Games actress noted, "Love the September Issue shots! Jennifer is beautiful!" while another noted, "she's such a classic, I'm so glad she got another September Issue cover."
Not everyone seemed to be a fan of the 26-year-old star, as one user commented, "She's ridiculously overrated." Another wrote, "Again don't really understand the hype about her?! She's okkkkkk there are much better actresses."
A user is not happy with Vogue's description for Lawrence and commented, "Exalted? Really? That's a "big" word for someone who hasn't cured cancer, saved a democracy or revealed a scientific discovery. I'm sure this young actress would scoff at being referred to as "exalted" or at least one would surely HOPE so. @voguemagazine".
This photoshoot comes amid allegations that Jennifer may have played a role in Chris Pratt and Anna Faris split, which was announced on 7 August. The actress appeared alongside Pratt in Sci-fi movie, Passengers, which came out 2016.