Christian passenger ordered off easyJet flight after sending message to prayer group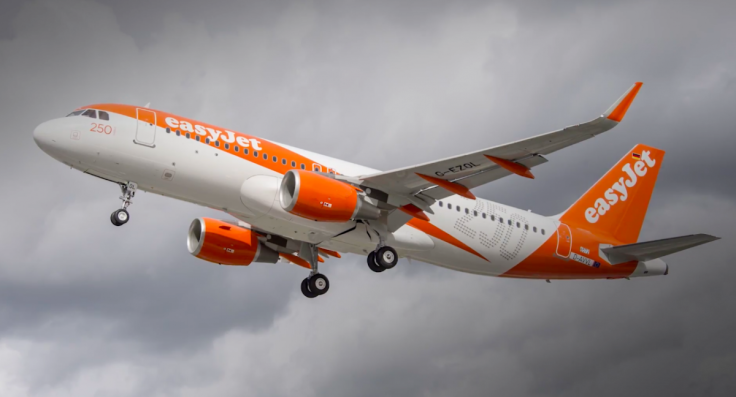 A man was hauled off an easyJet flight by police after a fellow passenger saw him google 'prayer' and use a WhatsApp group called ISI men.
Laolu Opebiyi, 40, from London, was removed from the Luton to Amsterdam plane after the man sitting next to him asked him what he was doing writing about prayers, at which point devout Christian Opebiyi explained he was arranging a prayer meeting with friends.
But the passenger reported the incident to the cabin crew, and police removed the Nigerian-born man from the plane, asking him if he had considered changing his religion and what the group ISI stood for, which he explained was from a Bible quote Iron Sharpens Iron.
"That guy doesn't know me and within two minutes he's judging me," he told the Guardian. "Even if I was a Muslim, it was pretty unfair the way I was treated. I don't think anyone, irrespective of their religion should be treated in such a way.
"If we keep on giving into this kind of bigotry and irrational fear, I dare say that the terrorists will have achieved their aim."
It is believed the fellow passenger may have mistaken the name of Opebiyi's WhatsApp group for Isis, given the similarity in letters.
The man who reported the incident, along with six others, reportedly opted to leave the plane over 'security fears'
And even after Opebiyi was given clearance to fly, the pilot said he wasn't happy taking him to Amsterdam, meaning he had to wait for the next flight before he was allowed to continue with his journey.
On his return journey, Opebiyi told the Guardian his passport had not worked going through the electronic passport gate, causing him to fear he has been placed on a terrorist watch list.
An easyJet spokesman said: "easyJet can confirm that, following concerns raised by passengers, the Captain of flight EZY2151 from Luton to Amsterdam on 25 February 2015 requested the assistance of the authorities who took the decision to disembark and question the passenger.
"The safety and security of its passengers and crew is our highest priority which means that if a security concern is raised we will always investigate it as a precautionary measure.
"After questioning by the authorities, the passenger was cleared to complete his journey so easyJet arranged a later easyJet flight for him. We would like to apologise for any inconvenience caused to the passenger."
© Copyright IBTimes 2023. All rights reserved.