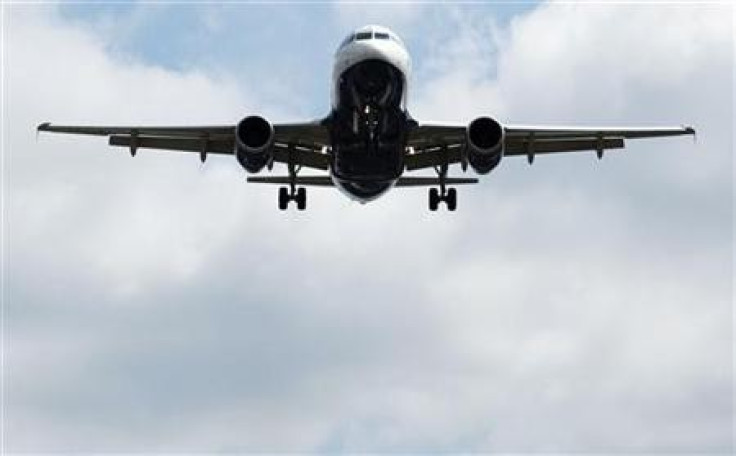 A Western Global Airlines cargo plane that was grounded in Zimbabwe after blood was seen dripping from the aircraft and a man's body was discovered inside has confirmed the victim was a stowaway.
The Germany to Durban, South Africa flight stopped to refuel at Zimbabwe's Harare International Airport, but was impounded after ground staff saw blood dripping from the plane and became suspicious. A search was then conducted of the aircraft during which the body was discovered.
Initially, it was believed that the crew of the US-owned airline may have been arrested following the discovery of the body, but this was later confirmed not to be the case, and the crew will continue on their journey as soon as the aircraft is allowed to leave Zimbabwe.
In a statement, the company said: "We are saddened that a person has lost his life by stowing aboard one of our cargo aircraft. As compared to other forms of transportation, stowaways on airplanes are rare, but almost always result in fatality. In most cases airport security prevents this from happening but it should never be attempted for any reason.
"We have been working closely with the Zimbabwean authorities as they fully investigate this situation. We appreciate their professionalism and the care they have shown our crew, our cargo and our aircraft.
"Along with our customer, Network Airline Management, we express our condolences and support the efforts of the Zimbabwean government. We also appreciate the dedication of our crew, the patience of the South African government while awaiting its shipment and the engagement of the US Embassy in Zimbabwe.
"We are in continuous contact with our crew; when cleared to do so, they will complete the last leg of this charter."
The company is planning to investigate how and where the stowaway, whose body was found in a compartment next to the wheel hub, managed to board the plane as his presence is not thought to have affected the aircraft's operation in any way, and a number of usual checks were made before departure.