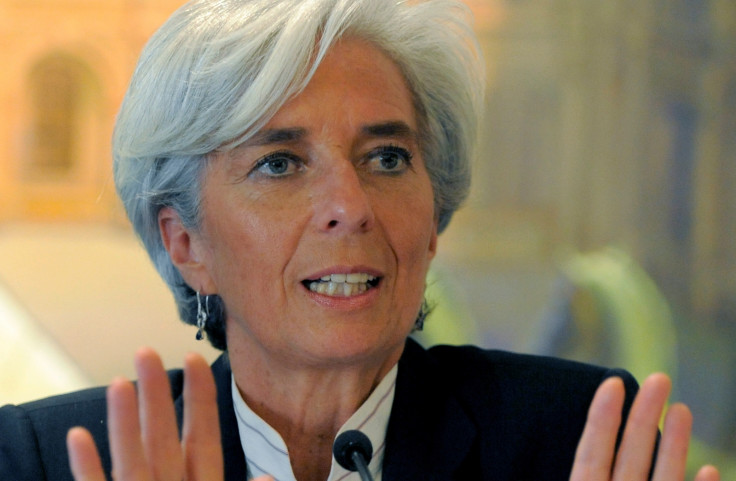 International Monetary Fund head Christine Lagarde has said that she is willing to continue giving support to Greece, so it can hold a referendum over the IMF's latest extension offer.
Her remarks came as she arrived at a crucial meeting this afternoon in Brussels, where she will meet with eurozone finance ministers and Greek Prime Minister Alexis Tsipras.
Tsipras is to request an extension of his country's bailout deal at the meeting. The bailout is due to expire on Tuesday, when Greece must repay the IMF €1.5bn (£1.06bn; $1.7bn).
Simultaneously, the Greek parliament is meeting to ratify the proposed referendum on 5 July on the new bailout terms offered by the country's creditors. Tsipras has described the bailout conditions as "humiliating and unbearable".
If the bailout is not extended until at least 5 July, the Greek government may have to impose capital controls within the country, which risks the collapse of its banking system.
There are reports after the announcement of the referendum Greeks began queuing outside banks to withdraw their savings, with many fearing that the central bank might start to restrict withdrawals.
But before this afternoon's meeting of Eurozone finance ministers with Lagarde and Tsipras, the finance ministers of Germany, Slovakia and Finland made it clear that they are not in favour of a bailout extension that last after June 30.
The BBC reports that some of the finance ministers are now focussing their concerns on how to protect the rest of the eurozone from the fallout in the event of Greece's collapsing financially.
According to reports from Reuters, Greek Finance Minister Yanis Varoufakis is saying that Greece's banks must remain open during the bailout transition period and that Greece's central bank must ensure this will happen.
He says that the Greek government is committed to implementing the outcome of the referendum on 5 July and to reaching a swift deal with the country's creditors in line with the vote's result. Varoufakis has told Reuters that he will ask for a bailout extension of "a few weeks" to accommodate the referendum.
The situation remains in flux, therefore. If there is no bailout extension, Greece could be forced to leave the euro as early as this weekend. Otherwise, the issue will be deferred once more, this time to at least 5 July, barring further developments.