Christmas 2015: Dangerous toys to avoid when out shopping for presents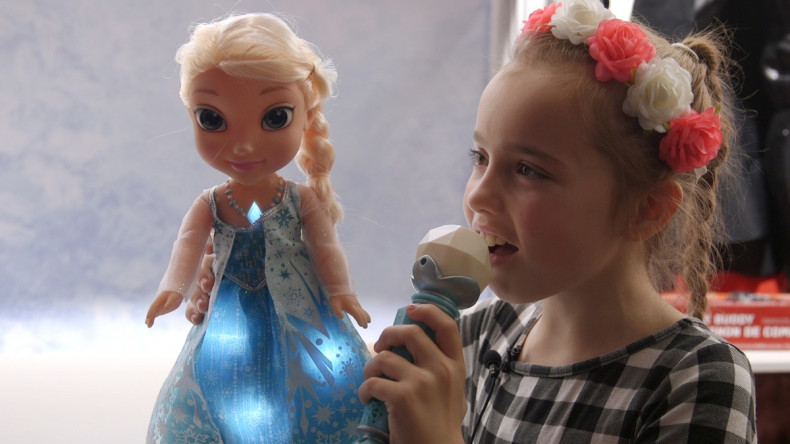 In the run-up to Christmas, parents have been warned about the potential dangers of buying cheap toys for their children, with dodgy imports finding their way on to store shelves despite flouting strict regulations on flammability, toxicity and electrical safety.
Exploding hoverboards, cancer-causing dolls and toxic bracelet bands are just some of the children's toys seized by Trading Standards officials in Britain. IBTimes UK has put together a list of five types of toys to watch out for when out shopping for your children this Christmas:
1. Fake dolls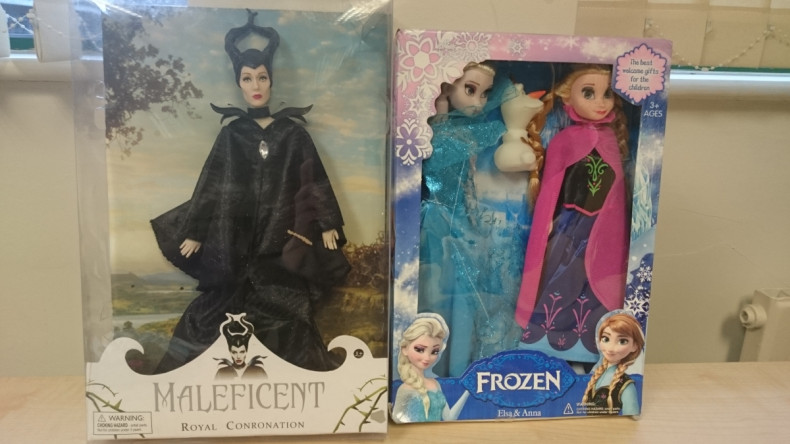 A shipment of dangerous counterfeit Disney dolls featuring characters from the films Frozen and Maleficent were found to contain dangerously high levels of phthalates – chemicals linked to cancer, infertility and asthma.
In November, Trading Standards officers seized 60 fake Maleficent figurines that contained 18 times the legal limit of phthalates. Counterfeit dolls from the films Toy Story and Despicable Me have also been seized in the past.
Tips:

In the case of the Maleficent toys seized, the Disney logo did not appear on the counterfeit versions but the name Disney did, so parents are advised to look out for this.




Beware of poor quality packaging and check to make sure a CE logo appears.
2. Loom bands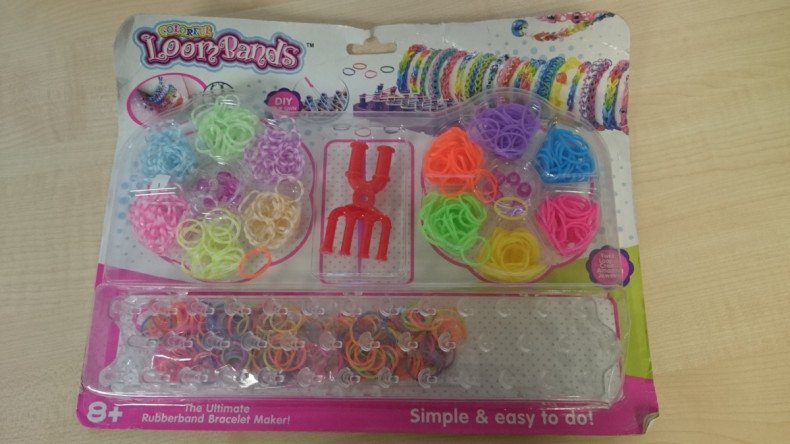 This time in 2014, parents were being warned about loom bands when a number of children were taken to hospital after getting the bracelet parts stuck up their noses. But they are not just a chocking hazard. Trading Standards officers have also seized cheap imports of loom band kits finding they contained illegal levels of cancer-causing chemical phthalates.
Robert Chantry-Price, a lead officer for product safety at the Trading Standards Institute, said: "Loom bands and their charms are very cheap to make. They are flooding into Britain in their millions and it is very hard to keep tabs on them."
Tips:
Parents are advised to only buy from respected shops, not off market stalls.
Look for a UK distributor's address on the packaging and the CE mark.
Do not allow children to put them in their mouths.
3. Hoverboards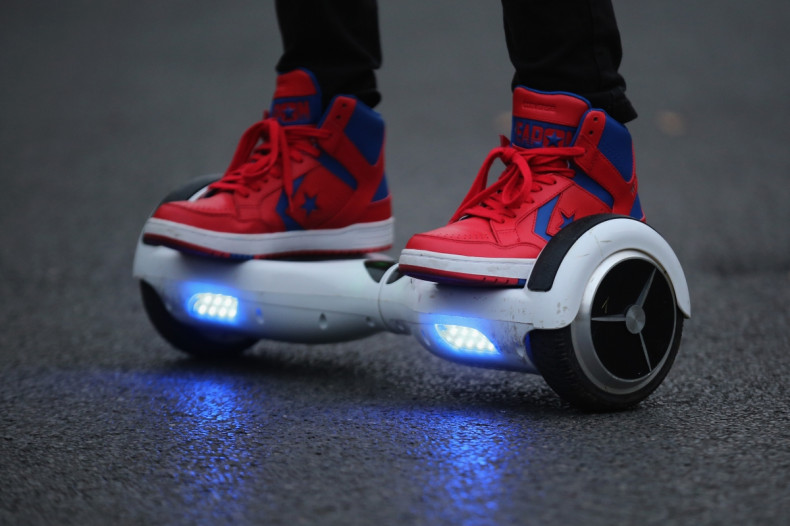 Self-balancing boards – or hoverboards – are set to be the must-have gadget this Christmas. But news that cheap imports have been catching fire and even exploding has led to multiple warnings being issued to parents.
Border officials have seized shipments of hoverboards with some 32,000 declared unsafe. Retailers such as Amazon and Halfords have also been pulling some of the brands from sale.
Tips:
Never leave the device charging unattended, especially overnight. A faulty cut-off switch or plug without a fuse could lead to it overheating, exploding or catching fire.
Check the device: the shape of the plug is important. The first unsafe boards identified often had a clover-shaped plug. Also, check for name and contact details of the manufacturer.
If buying online, check for online reviews for the product or retailer that seem genuine. Sites that have spelling or grammatical errors can be a clue the business is not professionally run. Also, see if there is information about the company's head office and that it has a landline number.
Don't be dazzled by a bargain. Are the prices incredibly low? If they look too good to be true, they probably are.
4. Toys with lithium button batteries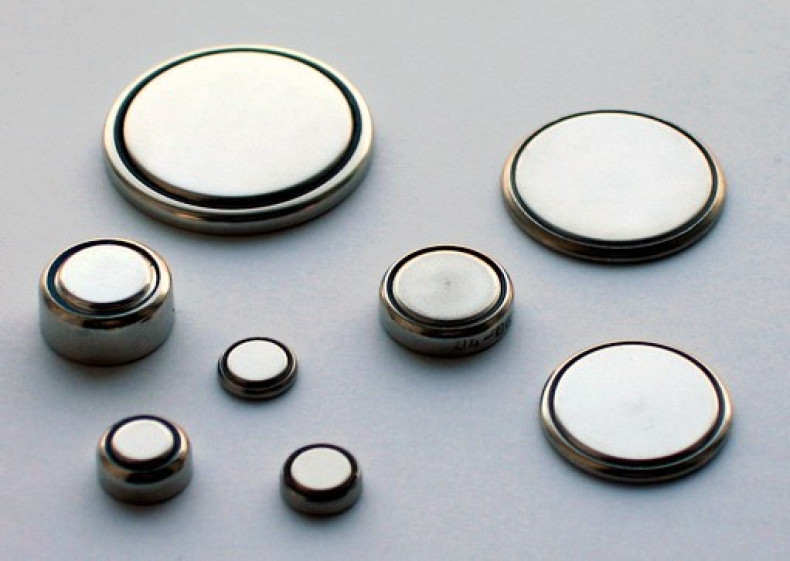 As Christmas approaches, the Royal Society for the Prevention of Accidents (RoSPA) is warning families of the danger of lithium button batteries to children. The festive period can typically see a rise in the number of these small, button-shaped batteries introduced to the home as they are contained in children's toys, musical Christmas cards, remote controls and a host of other electronic items.
According to the RoSPA, children have died in the UK after swallowing the batteries. Lithium batteries react with saliva setting up an electrical current resulting in a build up of caustic soda, which will burn through the oesophagus and other major blood vessels.
Tips:
Make sure toys using the batteries have lockable battery compartments so they are safe for children to use.
Be extra vigilant with musical Christmas cards, frameless candles and remote controls – RoSPA advises that children are not given access to these products.
Ensure that spare batteries are locked away, and spent ones disposed of correctly.
5. Fake costumes/clothing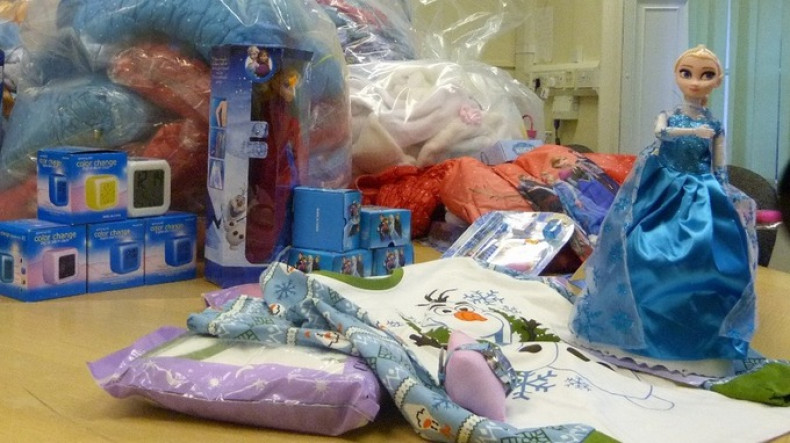 Hundreds of "lethal" counterfeit Frozen pyjamas and fancy-dress costumes were seized in the run up to Christmas in 2014 after UK officials found they were dangerously flammable and a strangle risk to children. Similar cheap imports are likely to be found in some shops or markets, so parents are advised to be on the lookout.
Tips:
Avoid unusually cheap toys.
Only buy from reputable stores.
Look out for poor quality of design.
UK Trading Standards officials have issued this general advice for shoppers:
Always use reputable retailers – whether on the high street or online. They will be careful what products they stock, and you should be able to return something if there is a fault.
Beware of counterfeit goods. Look out for the type, batch, serial or model number – these must be present and don't buy a product if they aren't. Also make sure a CE mark is present.
Beware of low prices. If it seems too good to be true, it's likely the item is a counterfeit and so potentially more dangerous.
Check the age range of the product. Toys that might be dangerous for children under three must say so and state the risks, for example "WARNING: CHOKING HAZARD".
You can also sometimes get caught out at places like local markets, temporary shops and car boot sales.
If you see a toy is unsafe, contact Citizen's Advice on 0845 404506.