The dangers of loom bands have been highlighted after several children were treated in hospital after getting the plastic bands stuck in their noses.
Doctors are warning parents to be vigilant after four children were treated at a Scottish hospital in one week, after the rubber bands became lodged.
Although medics can usually get them out, there is a real risk children could choke on them, the Journal of Laryngology and Otology reports.
Paediatrician Dr Donald MacGregor said: "It's not necessarily dangerous if they are stuck up the nose, but when objects are small enough they can go backwards and be inhaled or choked on."
Dr Iain Bohler, a surgical registrar and report author, said that it is common for children to turn up at hospital with small objects in their noses or ears, but they have started to see this happen much more with loom bands. He claims an inhaled loom band or clip could prove fatal.
"Often foreign bodies are removed with little more than distress to the child, however, in the worst case scenario, they can lead to blocked airways, cardio respiratory arrest and death."
"I would however stress with utmost sincerity, the need for parental vigilance in supervising young children playing with loom bands, or any other toy or item with small parts."
In a paper entitled 'Loom bands and young children - a tragedy waiting to happen?' staff from the ENT Department at Monklands Hospital in Airdrie, said that people should be made aware of the potential risks of the popular children's accessory.
The report states: "Although the four cases presented were resolved without the need for general anaesthetic, the ever-soaring prevalence and popularity of loom bands necessitates a degree of caution and vigilance from parents, retailers and manufacturers alike.
"We believe there is an urgent need for greater public awareness of their potential hazards."
Dr Bohler added: "Should any parents be remotely concerned their child has swallowed or inhaled any object, they must contact emergency services immediately."
Earlier this year, children's toy store The Entertainer removed loom band charms from its shelves after they were found to contain the chemical phthalates, which can disrupt hormones in children.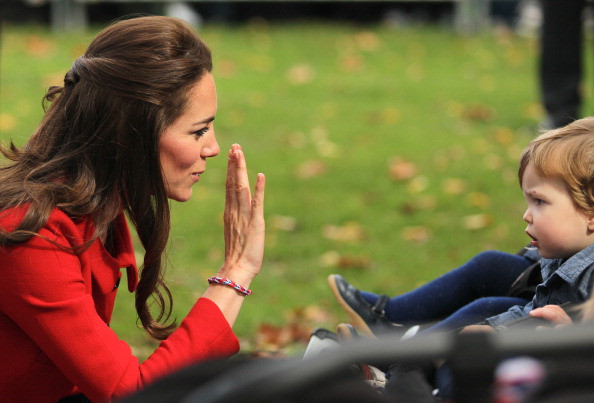 The chemicals, which are used to soften plastics, have been banned in toys on sale in the European Union for several years.
The Duchess of Cambridge and pop star Harry Styles have been seen wearing the colourful bracelets, made of tiny colourful rubber bands, fuelling their popularity.
Rainbow loom, the plastic device for weaving the small bands, was invented in 2011.
The loom band craze has taken off worldwide.