Just because Christmas is creeping around the corner it shouldn't mean that you have to abandon all sense of style and replace your cashmere for a scratchy knit emblazoned with a sequinned depiction of a Christmas tree or reindeer. For the people who embrace the festive jumper fully over Christmas more power to you, but for those who would rather have their Christmas spirit in mulled wine and wear something a little more understated there is a plethora of options that you can wear after 6 January without fear.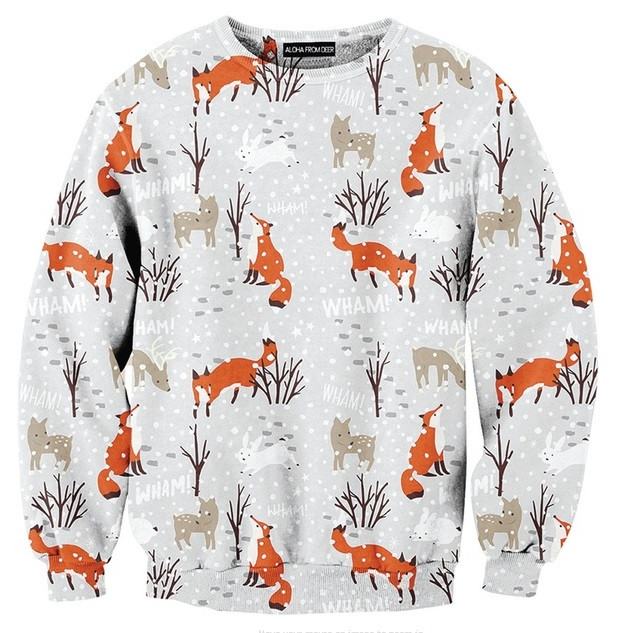 Aloha From Deer – 'What does the fox say?' jumper; £37, Wolf and Badger – foxes, deer and bunnies in a snow scene is certainly wintery, but the repeated print subdues the overall style making it an ideal everyday item.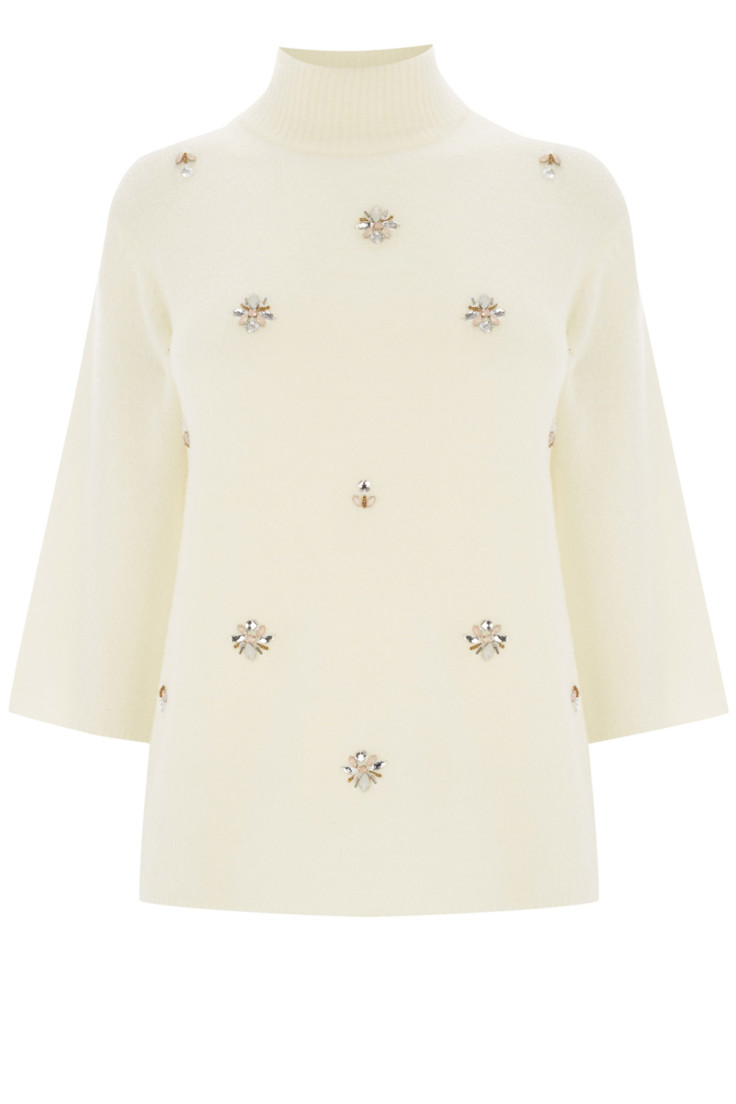 Embellished funnel neck jumper; £48, Warehouse – Sixties-inspired boxy fit funnel neck jumper embellished with snowflake-like jewelled detailing. Great festive piece for the office.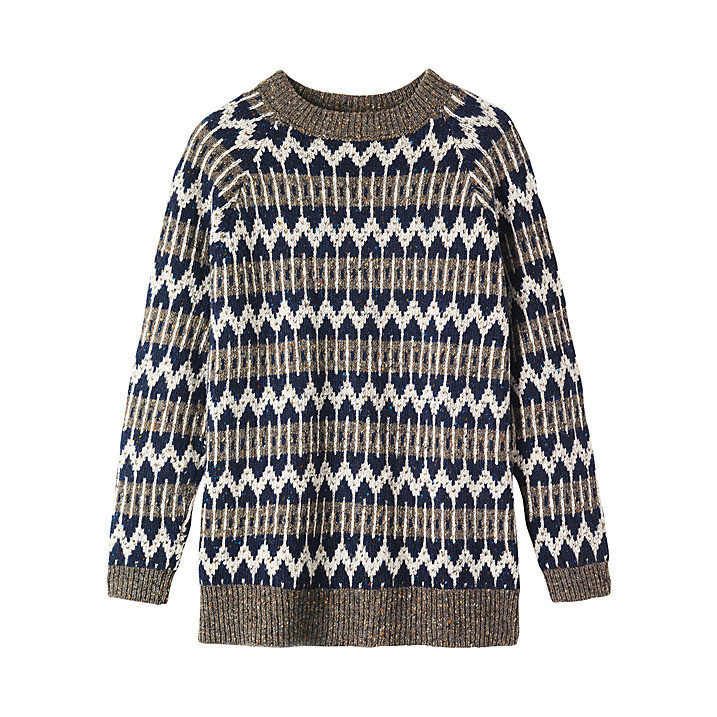 Toast – Nordic Fairisle Donegal jumper; £145, John Lewis – A classic Fairisle that will add a cosy, festive style to any jeans and ankle boots ensemble.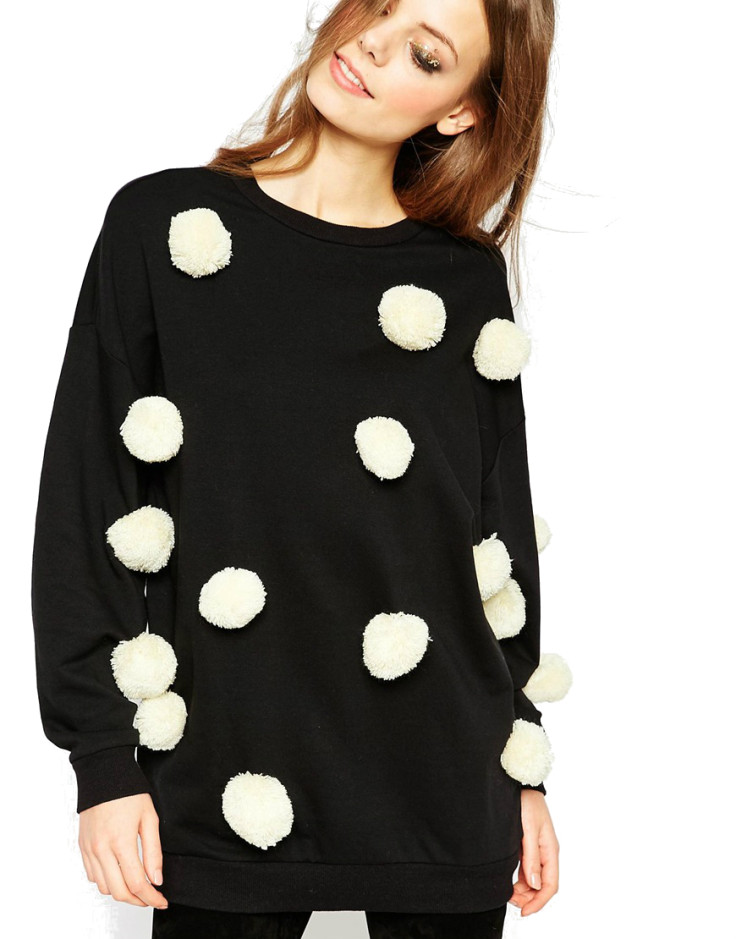 Christmas snowball jumper; £35, ASOS – The 3D snowball design is certainly eye-catching but also great to wear all year round.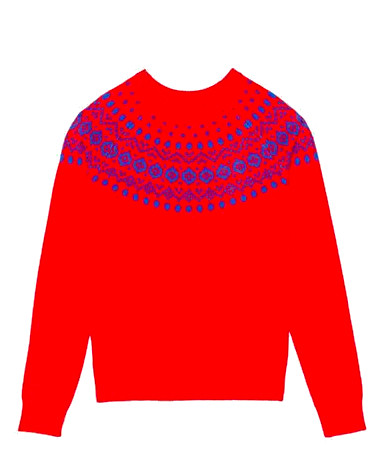 Rodley Fairisle crew neck jumper; £69.50, Jack Wills – Bright, light and an easy flash of colour to add to any outfit, wear with a suede mini skirt and knee high boots for an instant 60s-inspired winter look.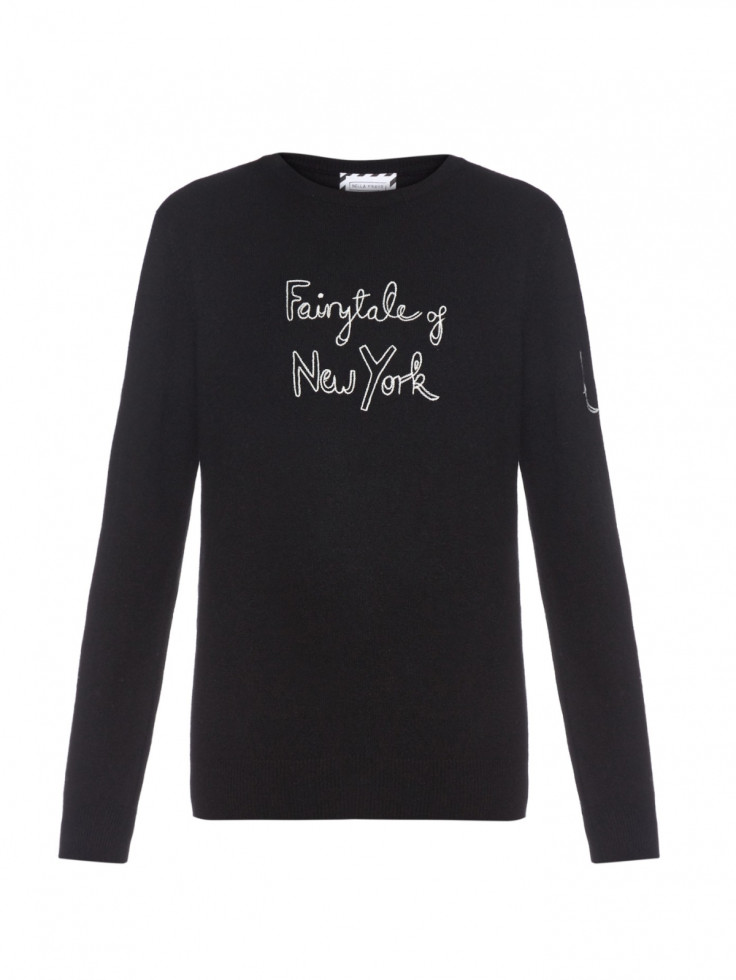 Save The Children – Bella Freud x Kate Moss sweater; £365, Matchesfashion – Part of the Save The Children Christmas jumper collection with a host of designers and celebrities, they are a beautiful collectable selection from some of Britain's top designers. Bella Freud has teamed up with Kate Moss to create a Pogues-inspired reworking of her classic intarsia design, with all profits going to the charity.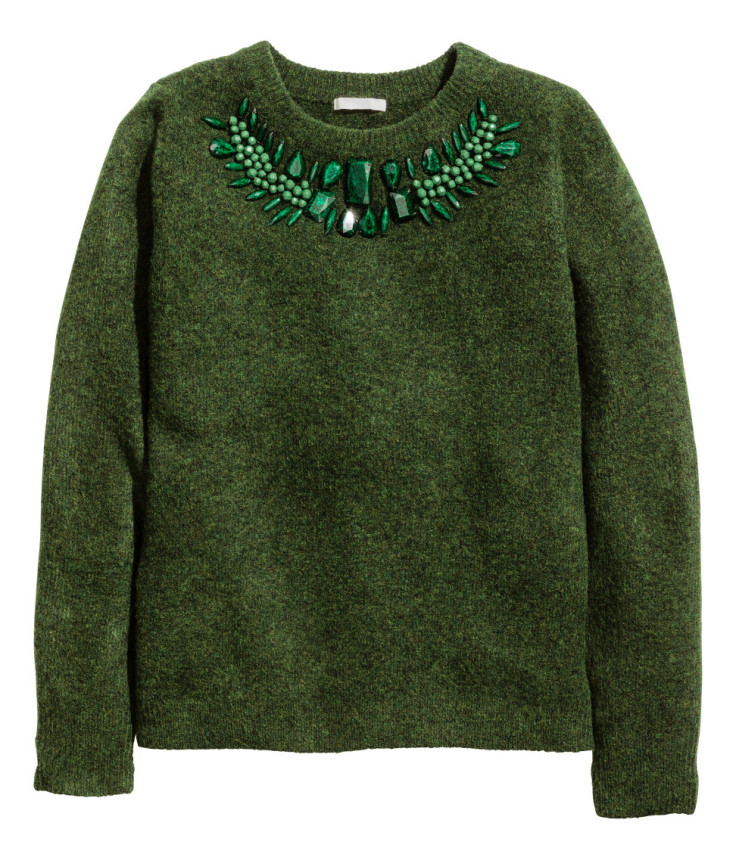 Embellished jumper; £14.99, H&M – Understated in a festive emerald hue, this is the perfect canvas for any Cchristmas outfit, just add red or gold.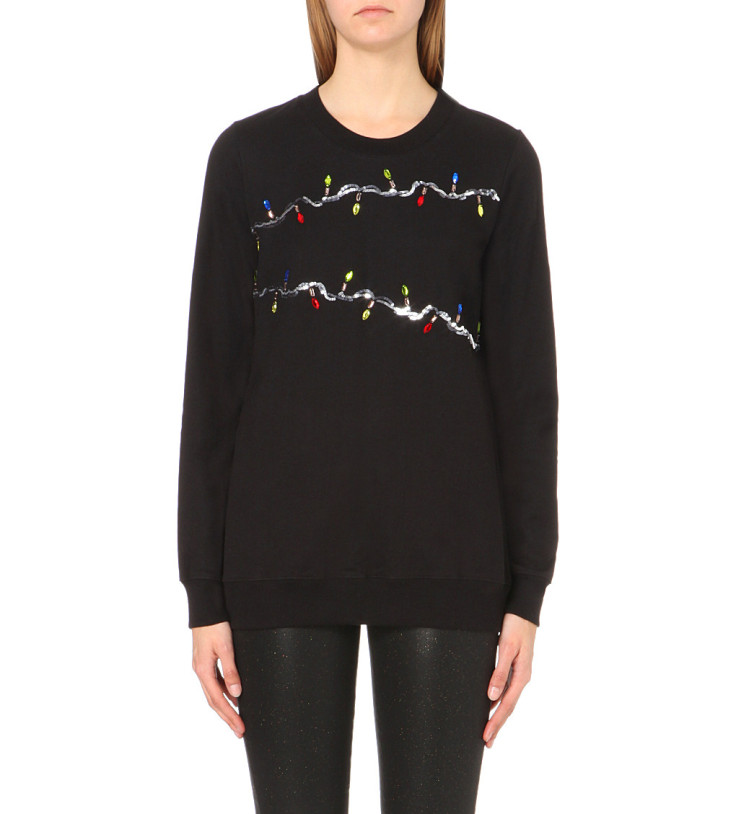 Markus Lupfer – Anna lights-motif sweatshirt; £140, Selfridges – Markus Lupfer always comes up with wonderful festive alternative for Christmas. These modest fairy light embellishments are great for anyone who wants to up their festive game without compromising their usual style.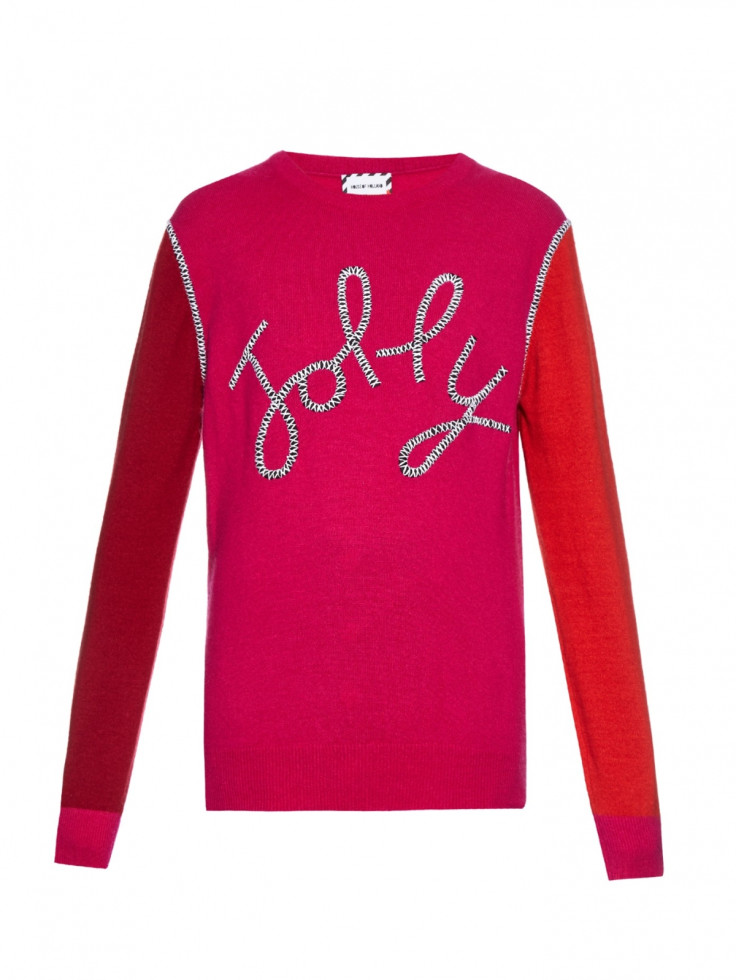 Save The Children – Henry Holland x Dree Hemingway sweater; £365, Matchesfashion – Another part of the Save The Children collection. Henry Holland has applied his classic, irreverant style to his fun fuchsia deisgn with Dree Hemingway. This jolly knit is definitely not just for Christmas.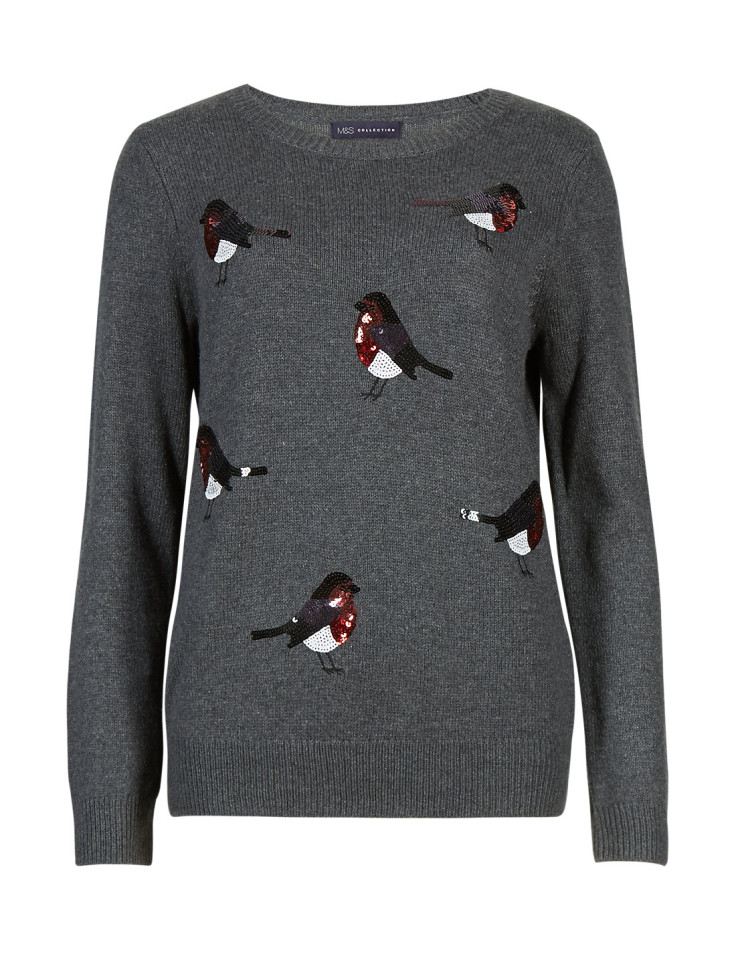 Sequin embellished robin jumper; £28, Marks and Spencer – This sequinned robin design may not last you past February, but it is still a wonderful modest option to add a wintery festive touch to your everyday wardrobe.