British luxury brand Mulberry knows how many people would love to wake up on Christmas morning to find one of its signature Bayswater handbags under the tree and they are not shy about it.
In a hilarious retelling of the nativity scene, the Somerset-based brand has updated the traditional story of the nativity and replaced baby Jesus with one of its bright, shining signature Bayswater handbags in red leather that character Joe gives to his girlfriend Mary for Christmas.
As Mary opens up the gift, a light beams from the box revealing the red handbag to which she gushes: "Its the most beautiful thing I've ever seen in my life. Its absolutely amazing."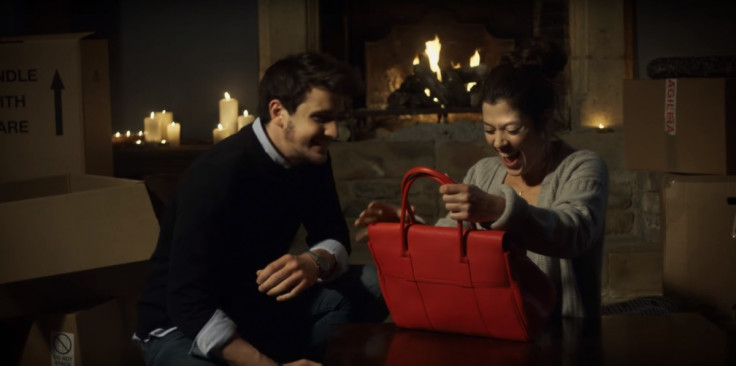 Joe looks pretty pleased with himself and they share a kiss before being interrupted by a Somerset farmer who arrives announcing "I heard you 'ad a new bag" he is closely followed by another farmer, complete with sheep of course. He cradles the bag as he remarks "I wouldn't normally go for red but that really works don't it?"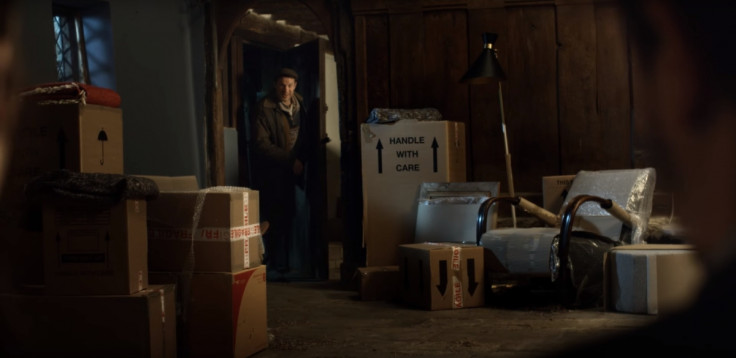 A confused Joe and thrilled Mary are then met by three dashing men bedecked in Christmas hats who rush in complaining about the traffic and bestowing more gifts upon Joe as they rush to admire and pass the red Bayswater between them to hold, noting that "it is a thing of wonder".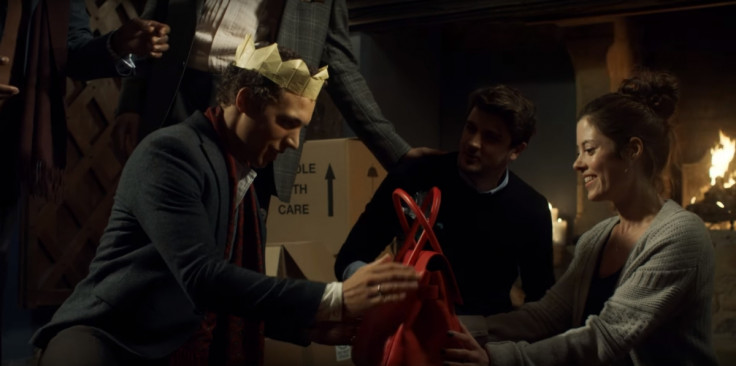 The music score plays louder with light radiating upon the bag as the crowd gush over the new gift, Joe then cuts through the fantastic scene saying "Guys, it's just a bag" to which everyone looks utterly shocked before they wistfully smile as the camera pans out on the fully completed nativity scene.
The campaign carries the hashtag #Mulberrymiracles and with the Fiery Spritz Bayswater featured in the video costing £995 many of us will be needing a Christmas miracle to get our hands on it on 25 December. The Bayswater has been consistently popular since its launch in 2002 making the classic design synonymous with the Mulberry brand, however the price has risen gradually since then and the ostrich designs will set you back almost £5,000 today.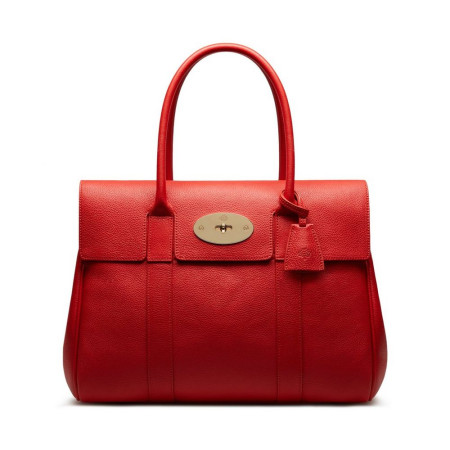 Buy the Bayswater in Fiery Spritz, £995, Mulberry
For those of you who want to get your hands on a fabulous red Mulberry for a little less, the Lily mini textured shoulder bag is the perfect alternative and an ideal festive investment for Christmas parties.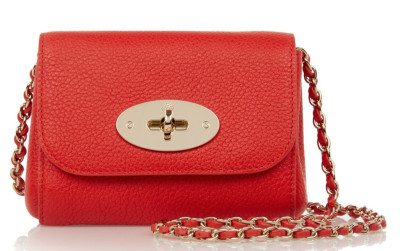 Buy the Lily Mini textured shoulder bag, £350, Net a Porter