The race to claim the Christmas number one is heating up and there is a new and unexpected contender on the horizon. UK grime artist Stormzy has launched a campaign to get his latest single Shut Up to number one during the festive period, placing himself as direct competition with X Factor winner Louisa Johnson.
The MC has started a Twitter campaign using the hashtag #ShutUpForXmasNo1 to send his single to the top of the UK charts this Christmas and the movement is gathering momentum, trending on the social media website for several hours. Launching the campaign, Stormzy wrote on Instagram: "Nah f**k this#ShutUpForXMasNo1 LET'S DO THIS BUN X FACTOR!!!!!! I'm being dead serious why f*****g not!!... This is mental." On Twitter, he also encouraged X Factor show boss and Syco record label founder Simon Cowell not to shy away from the competition.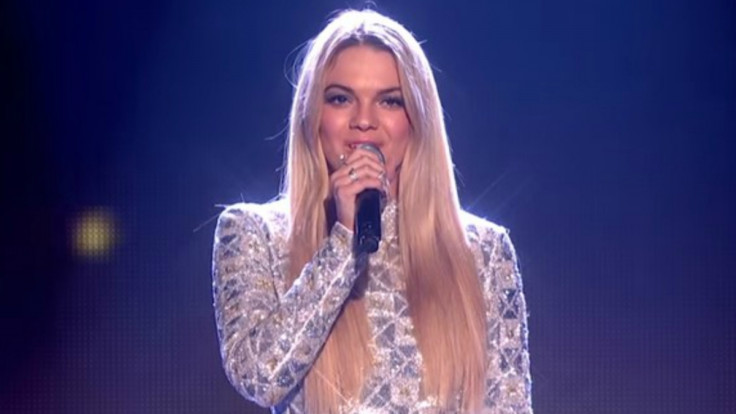 Although he is a late entry to the Christmas number one race, Stormzy, real name Michael Omari, stands a good chance of taking the crown as bookmaker Ladbrokes have slashed his odds to 8/1, although X Factor champ Johnson is still the favourite with odds of 1/2. The bookies' spokeswoman Jessica Bridge said of the race: "There's a storm brewing and if the support continues, it looks like X Factor winner Louisa could be well and truly Shut Up."
Listen to Stormzy's Shut Up:
Johnson, 17, beat duo Reggie N Bollie to take the winner's title on 13 December 2015 and is now at number one on the iTunes chart with her single Forever Young, a cover of Bob Dylan's song. If Johnson does top the chart on Christmas Day (25 December 2015), she will follow in the footsteps of previous X Factor winners, including Leona Lewis, Shayne Ward and Matt Cardle, who all soared to number one during the festive period.
Stormzy, 22, released Shut Up in May 2015 and although it has only reached number 59 in the UK so far, the music video has received almost 14 million views on YouTube. The MC launched the Twitter campaign after performing the track before Anthony Joshua and Dillian Whyte's boxing fight on 12 December 2015 at London's O2 Arena. The song is currently at number 10 on the iTunes chart.
Listen to Louisa Johnson's X Factor winner's single Forever Young: