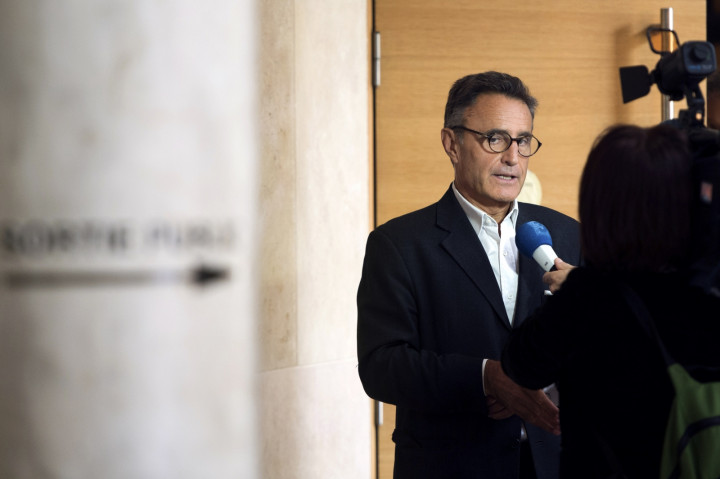 A Frenchman has been jailed for 12 years for intentionally infecting a woman with HIV and exposing five others to the virus during unprotected sex.
Christophe Morat, 40, was found guilty of administrating a harmful substance with the intent of causing a permanent disability or mental impairment at a Bouches-du-Rhône court in southern France.
Described by prosecutors as a "seducer" with a "double personality", Morat begged forgiveness in court to his victims that included his partner of three years.
"Know this," he said. "I never wanted this, I never meant to hurt you."
Morat, who contracted the virus that can lead to AIDS in 1998, had already been handed a six-year jail sentence in 2005 for passing it to two of his partners.
He did not serve the full sentence and, in 2008, he met a 43-year-old on a dating website, the court heard.
The woman, who has not been named for privacy reasons, said she was "very fragile" at the time of starting the love affair, coming from an abusive relationship with her previous partner, Liberation newspaper reported.
After some months, fearing she was being cheated on, she looked him up online and found out he was HIV-positive after reading about his previous conviction.
Morat persuaded her to stay with him, claiming that sex without ejaculation was safe and the couple resumed their sexual relations without using protection.
In 2010 she fell ill and a test revealed she was HIV-positive. Nevertheless she continued living with Morat, as she explained to the court, she had fallen under his "influence".
Meanwhile five other women came forward reporting to police they also had unprotected sex with Morat which led to the trial. HIV tests, however, revealed they had not contracted the virus.
Morat's defence team argued that he was not to be found guilty as the only woman who contracted the virus was aware he was HIV-positive.
"Betrayal [and] infidelity are part of human nature, but they are not a criminal offence," one of his lawyers, Barbara Camoin, said, AFP reported.
Eric Morain representing the victims welcomed the sentence and said: "The court has taken away his licence to contaminate for 12 years."