Christopher Nolan on how Heath Ledger created a 'bizarre pitch' to play Joker in The Dark Knight
Ledger died 10 years ago following an accidental overdose of prescription drugs.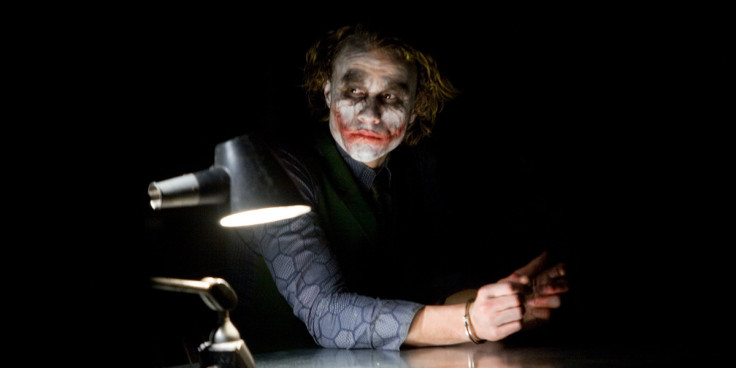 Heath Ledger immortalised the Joker in Batman: The Dark Knight with his realistic portrayal of the famous DC villain, who according to the actor, was a "psychopathic, mass murdering, schizophrenic clown with zero empathy".
Ten years after the death of the legendary actor, The Dark Knight director Christopher Nolan has opened up about how Ledger constantly improvised his character that earned him critical acclaim. The film was released six months after his death.
Speaking of the late actor's dedication to bringing the complex character alive on screen, Nolan told BBC Radio 1 about his outstanding performance. "He would sort of give me hints about what he was going to do. We would talk about it a bit. And I would try and be an audience for him and sort of engage with him, what he was doing. But a lot of it was about unpredictability, and I think he wanted to play his cards close to the chest," Nolan said in the special BBC programme, Christopher Nolan: Movies That Made Me.
The character of Joker was so impactful in the 2008 superhero film that it almost overshadowed the film protagonist Bruce Wayne whose alter ego Batman fought against crime in his city Gotham. Explaining Ledger's creepy voice in the film, Nolan added: "He would very gradually reveal to me the 'voice' and the way he was going to do things – but not in one go, like, 'Here's the Joker.'"
The iconic character left a huge impact, not only on superhero fans but also moviegoers in general. Ledger died after he accidentally overdosed on multiple prescription drugs on 22 January, 2008.
Elaborating on Ledger's dedication towards the character, Nolan said: "We watched him sort of develop it, with the wardrobe and the makeup, and I kind of got to be a part of that creative process, which was great fun, but on-set, there were always moments like that clapping or things he would do with his voice. His voice was so unpredictable."
Nolan added that Ledger, who won a posthumous Academy Award for his performance in the film, created an unpredictable and scary tone for The Dark Knight that made the DC villain stand apart in the blockbuster. "He created this bizarre pitch. I've seen a lot of people try and imitate it since. But we never quite knew if he was going to go high or if he was going to go low. You never knew what that guy was going to do, and that's what was terrifying about him," the Academy Award-winning director added.
Nolan told the show host that he took "huge pride in having been in any way involved with this great performer and his legacy. He was an extraordinary person and an extraordinary actor".