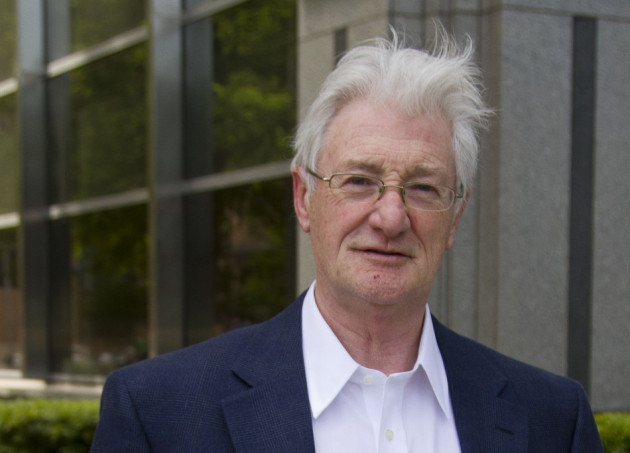 Christopher Tappin, the retired businessman accused of selling weapons parts to Iran, is to change his plea to guilty after reportedly reaching a deal with US prosecutors.
Tappin, 65, was extradited to the US to face charges of conspiring to sell batteries for Iranian missiles and could face up to 35 years in jail. He had previously denied the charges, claiming he was the victim of an FBI sting.
He plans to change his plea when he appears in court on 1 November, four days before his trial in Texas is due, reports said.
It is not known what the terms of the agreement with US prosecutors are. Defendants are often able to secure a more lenient sentence if they admit to a charge in the US.
Tappin, from Orpington, Kent, was handed over to the US in February having being arrested in the UK in 2010. He fought extradition for two years.
The former director of Surrey-based Brooklands International Freight Services said he bought the 50 Oxide batteries believing they were to be used in the Dutch car industry.
David Bermingham, one of three bankers jailed for 37 months for Enron-related fraud charges, told the Guardian about the benefits of changing your plea despite your claims of innocence.
Bermingham, who struck a deal with US prosecutors in 2008 himself, said: "A prosecutor can now effectively be judge, jury and executioner.
"He can say: 'I'm going to charge you with 98 different counts, each carrying a five- or 10-year maximum sentence, and potentially you could be sentenced to literally the rest of your life in prison.'
"However, if you are willing to plead guilty, 30 years becomes five years. If you are then co-operating and willing to give evidence against others, five years becomes two."
Speaking in April, Tappin said: "I'm not a terrorist.
"I've never had any connections with terrorism and I'm just appalled that things could come to this sort of stage - especially in my life now, when I'm 65, been retired for four years and enjoying retirement."