Five centuries ago, in 1517, Martin Luther published his 95 Theses (Disputation on the Power of Indulgences), initiating a schism from the Roman Catholic Church which became known as the Protestant Reformation.
As churches in Europe mark the anniversary of the event, the Church of England has called on people to ponder on the "lasting damage" caused by the split and work towards improving unity.
The Archbishops of Canterbury and York, Justin Welby and John Sentamu, released a statement on 17 January in which they recognised the Reformation "as a process of both renewal and division amongst Christians in Europe."
The leaders recalled "the lasting damage done five centuries ago to the unity of the Church, in defiance of the clear command of Jesus Christ to unity in love".
"Those turbulent years saw Christian people pitted against each other, such that many suffered persecution and even death at the hands of others claiming to know the same Lord. A legacy of mistrust and competition would then accompany the astonishing global spread of Christianity in the centuries that followed," the statement read.
England itself saw large-scale violence and destruction, which followed in the wake of the movement. More than 800 monasteries, abbeys, nunneries and friaries were seized, libraries were destroyed, manuscripts lost, treasures stripped and works of art appropriated. Thousands of people were put to death through hangings, drowning and many were also burnt at the stake.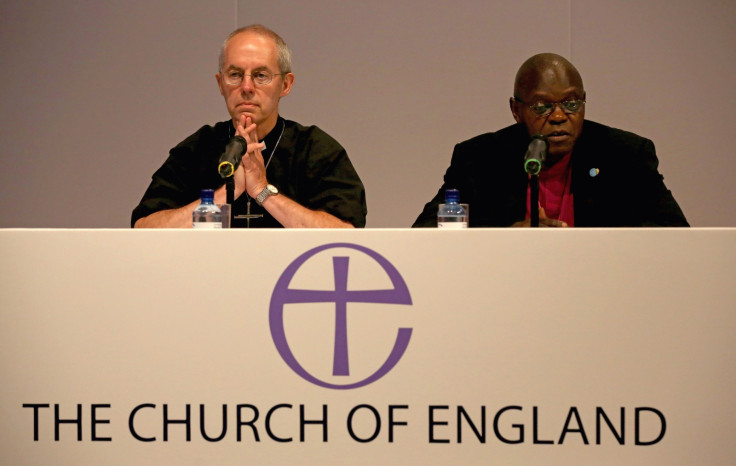 The Church's senior figures urged people to use 2017 to "repent for our part in perpetuating divisions" and reach out to other churches and strengthen relations with them.
Pope Francis and the Archbishop of Canterbury have also been attempting to heal the divide between the Churches and in October 2016 held a joint service in Rome on the 50th anniversary of establishment of the Anglican Centre in Rome.
Francis also met with the president of the Lutheran World Federation, Bishop Munib Younan in Sweden. The two religious leaders vowed to work towards creating a "new opportunity to accept a common path".
"We emphatically reject all hatred and violence, past and present, especially that expressed in the name of religion," they said in a joint statement.