Crowds of an estimated 10 million people took part in a gigantic procession in Manila, Philippines, to honour 17th century black statue of Jesus Christ. The icon, referred to as The Black Nazarene, is thought to have healing powers and is able to grant miracles and can cure ailments and provide good health and fortune.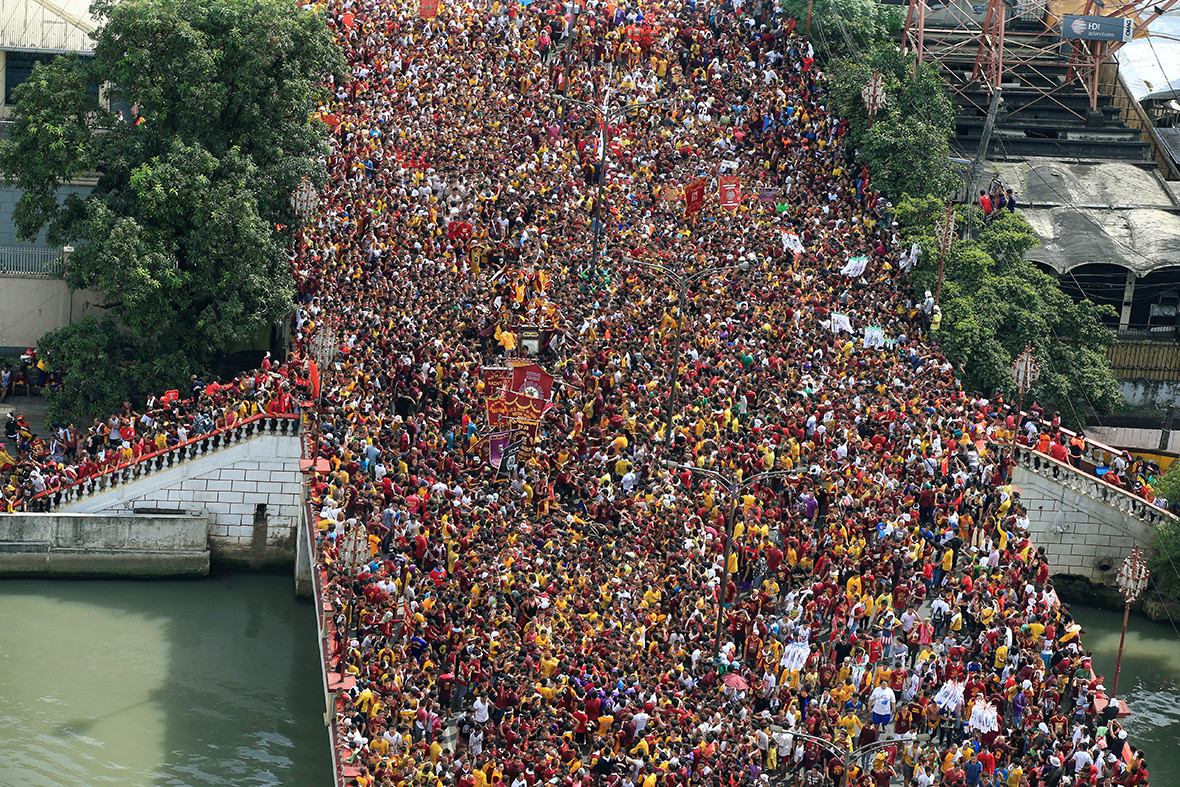 The wooden statue of Christ, crowned with thorns, is believed to have been brought from Mexico to Manila on a galleon in 1606 by Spanish missionaries. The ship that carried it caught fire, but the charred statue survived and was named the Black Nazarene. Some believe the statue's survival from fires, earthquakes and even intense bombings during World War II is a testament to its mystical powers.
The statue paraded in the streets is no longer the original, as parts of the statue are being preserved.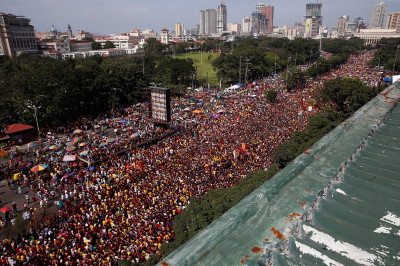 Dressed in red and yellow shirts, the barefoot devotees shouted "Long live Nazarene icon" as they waved white towels in the air, during morning prayers at Rizal Park in the Filipino capital. After prayers, a five-kilometre procession followed. Cramped conditions did not stop some from scrambling to get close to the revered statue and wipe it with their towels. Many climbed over peoples heads and shoulders to catch a glimpse of the revered statue, hoping to carry away some of its healing powers.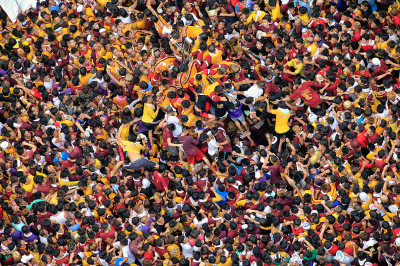 The procession is expected to last more than 20 hours as it slowly snakes its way around Manila's main avenues and narrow streets before ending in the Minor Basilica of the Black Nazarene. One devotee attributed his family's success to the Black Nazarene during an interview with Reuters: "This is my penitence because He has given me so much. The Lord solved all the problems that came our way ever since I started attending the Feast of the Black Nazarene 16 years ago," said Roilo Damiucon, a 72-year-old devotee.
The procession has been celebrated for more than 200 years in Manila, where roughly 80 percent of the population is Roman Catholic. The statue paraded in the streets is no longer the original, which has been damaged and is now preserved in the Minor Basilica of the Black Nazarene.