Anglican cathedrals in the country are facing a "new scale and depth" of challenge to stay afloat and keep their doors open as public funding dries up and the costs of running and maintaining the buildings continue to soar.
Adrian Newman, the Bishop of Stepney and the chairman of the Cathedrals Working Group, set up to look at financing and management, has warned that only nine of the total 42 cathedrals charge for entry - but that could change as their financial difficulties worsen.
Westminster Abbey charges £20 per adult for entry and 85% of its visitors are foreigners. Many other cathedrals, however, are reluctant to charge.
Durham Cathedral's dean, Andrew Tremlett, told The Guardian: "There is a sense that this is a people's cathedral. It's not a simple thing to charge for entrance when you're serving a community."
The working group will meet for the first time in early May to review the governance and financial management of the cathedrals in England, the Guardian reported. The group, which includes politicians such as Jack Straw, is expected to report in December.
The cathedral deans will meet in London this week.
"Over the course of the last 100 years, there has never been a time when the cathedral sector has been riding on the crest of a wave," Newman said.
"The challenges are not new but we're looking at a new scale and depth at the moment," he told The Guardian.
Public funding dries up
He continued: "My finger-in-the-wind estimate is that perhaps half of cathedrals are facing some significant financial challenges, although pretty much all of them are planning on how they're going to get through that.
"Although it seems unimaginable, it is possible to imagine a situation where an individual cathedral could get into a situation so desperate that there is no obvious solution."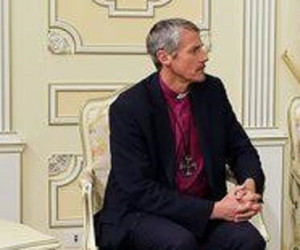 Anglican cathedrals draw about 11 million visitors every year but the majority rely on donations, legacies and grants. A growing number depend on income from commercial activities.
Newman said that although demand for services was growing, the "funding environment is more challenging, the legislative and bureaucratic demands are pretty voracious, and there is no lender of last resort".
He said public funding had dried up. "There has never been a time over the past 25 and 30 years when we've had so little public money going into cathedrals," he explained.
The working group was set up after a crisis at Peterborough Cathedral.
The Archbishop of Canterbury, Justin Welby, had earlier supported the sell-off of seven acres of land belonging to Guildford Cathedral to secure its future. He warned: "[The belief that cathedrals'] very serious financial straits ... are not so serious because the central church would rescue them before total collapse" was wrong.
"This is not the case," he said.