The US has warned North Korea against destabilising the region any further after the official newspaper of the government's Workers' Party said that Pyongyang was ready to sink a US aircraft carrier heading towards the peninsula.
Rodong Sinmun said in an editorial on Sunday (23 April): "Our revolutionary forces are combat-ready to sink a US nuclear-powered aircraft carrier with a single strike."
The commentary was posted on page three of the newspaper, just after a two-page feature on its Supreme Leader Kim Jong-un inspecting a pig farm.
The newspaper likened the USS Carl Vinson - which has been ordered by US President Donald Trump to sail to the Korean peninsula following North Korea's recent failed missile tests - to a "gross animal".
Two Japanese navy ships, the Samidare and Ashigara, have joined the US carrier group for exercises in the western Pacific, Reuters reports. They are expected to reach the waters off the peninsula by the end of this week.
Pyongyang said that a strike on the carrier would be "an actual example to show our military's force".
Worsening an already tense situation, North Korea detained Tony Kim, a Korean-American, on Saturday. Three US citizens are now being held by the regime.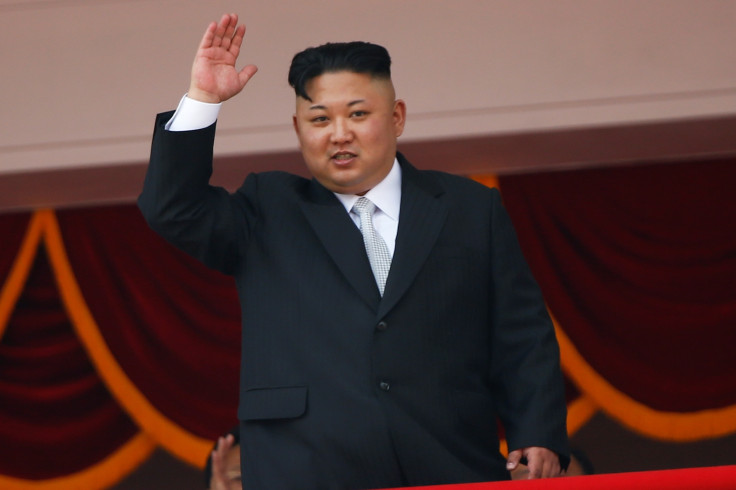 Kim, who had been teaching accounting at the Pyongyang University of Science and Technology for a month, was arrested at Pyongyang international airport on his way out of the country.
North Korea has carried out five nuclear tests and is working to develop nuclear-tipped missiles that could reach the US. It has also conducted a series of ballistic missile tests in direct defiance of United Nations-imposed sanctions.
US committed to directly addressing North Korean nuclear threat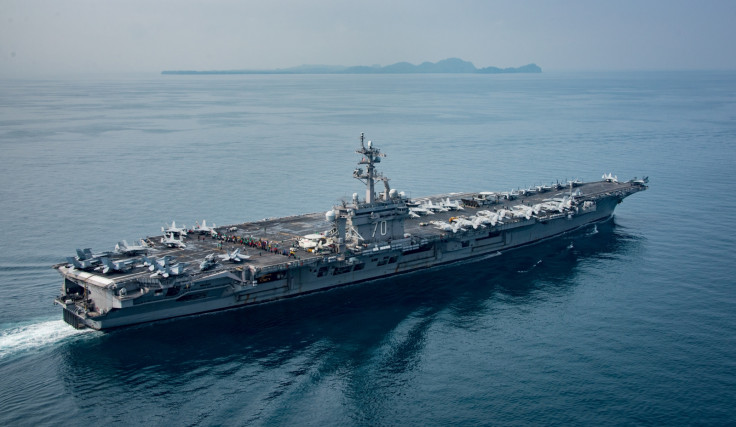 Gary Ross, a Pentagon spokesman, said: "We call on [North Korea] to refrain from provocative, destabilising actions and rhetoric, and to make the strategic choice to fulfill its international obligations and commitments and return to serious talks."
He continued: "North Korea's unlawful weapons programme represent a clear, grave threat to US national security."
Separately, CNN reported that a spokesperson from the State Department warned that provocations by North Korea "have grown far too common and far too dangerous to ignore."
"Together with the international community, we will hold the Kim Jung-un regime accountable for its dangerous and reckless actions and serious human rights abuses through a robust international campaign to cut the DPRK [Democratic People's Republic of Korea] off from the rest of the world through diplomatic, security and economic measures," said the spokesperson.
"With our allies and partners around the world, we will show the DPRK that the only path to a secure, economically prosperous future is to abandon its nuclear and ballistic missile programmes.
"We do not seek military conflict, nor do we seek to threaten North Korea. However, we will respond to threats to us or our allies accordingly.
"We remain open to talks with the DPRK, but need to see that the DPRK will cease all its illegal activities and aggressive behaviour in the region."