The Church of Scientology sent 'mature rated' anti-psychiatry propaganda to young school children
Victorian government in Australia urged school principals to ignore the material.
The Victorian government in Australia has urged school principals to ignore material allegedly sent to educational facilities by the Church of Scientology.
The warning came after primary schools received material warning of the dangers of psychiatrists and antidepressants.
The Church sent pamphlets and a mature-rated DVD titled 'Psychiatry: Friend or Foe?' to schools in Victoria and New South Wales.
Principal of Glen Park Primary School Tony Shaw told ABC Radio Melbourne the material was accompanied by a letter suggesting the DVD should be shown to school staff and parents. He added that it was not immediately clear that the material had been sent by the Church.
" [The letterhead] says Citizens Committee on Human Rights Inc," Shaw said. "Just under there it says 'established 1969 by the Church of Scientology to investigate and expose psychiatric violations of human rights'.
"I think it's bizarre that they choose to pursue their feud with psychiatry in the state education system. I've seen documentaries about Scientology ... so I'm aware of their issues with psychiatry, they seem to believe that they have competing interests, although psychiatry is based on centuries of medical and clinical facts and Scientology isn't," he continued.
"It came as a surprise they would dump this stuff on state schools. I suppose they see this as some sort of avenue to get their message across."
James Merlino, Victorian Education Minister, said he was confident the material would be thrown out.
"Our teachers and principals receive information sent to them from a wide variety of groups and organisations," he explained.
"Principals are education professionals. We trust that they are able to choose correctly what information is useful for their school and I am confident this would be thrown in the bin."
The Church of Scientology is a multinational religious movement that promotes a spiritual approach to life. Its headquarters are in California.
The organisation explains on its website that it objects to psychiatry and wants to stop what it perceives as the "mistreatment of the insane, which is psychiatry's historical hallmark."
"That is why the Church supports the Citizens Commission on Human Rights, which works to expose and eradicate the brutalization of patients in the name of 'mental health,'" the Church says.
"Over the years, the Citizens Commission has investigated and exposed thousands upon thousands of cases of psychiatric negligence, abuse and brutality".
The Australian office of the Citizens Committee on Human Rights told IBTimes UK the content of the documentary sent to the schools contained "vital information for all parents and teachers."
"Teachers, parents and indeed everyone should be given the opportunity to view the documentary and make a decision for themselves. It contains those facts that psychiatry and pharmaceutical companies prefer were not known," the committee said in a statement.
The statement further claimed that "psychiatric drugging" has affected at least 145,500 Australian children aged 2-16
"CCHR as an organisation has been tireless in its efforts to address the problem since it was first formed in 1969, it continued.
"Furthermore, it's a respective Principal's decision to screen the film, but we make no apologies for wanting to publicise the documentary's messages in light of the significant impact that psychiatric drugs are having across the nation's youth.
"This is a critical situation, which has the potential to affect generations of Australians, unless we speak up," the committee concluded.
In 2009, Australian senator Nick Xenophon deemed the Church a criminal organisation after he received letters from people who identified themselves as victims of the Church.
He accused the organisation of a range of crimes including including forced imprisonment, coerced abortions, embezzlement of church funds, physical violence, intimidation and blackmail, the Herald Sun reported.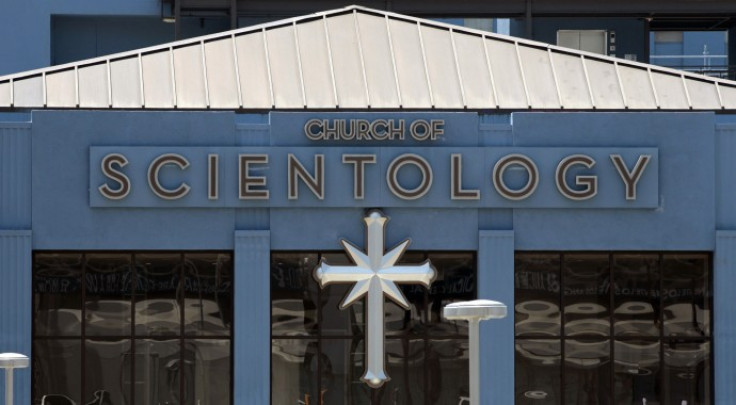 © Copyright IBTimes 2023. All rights reserved.