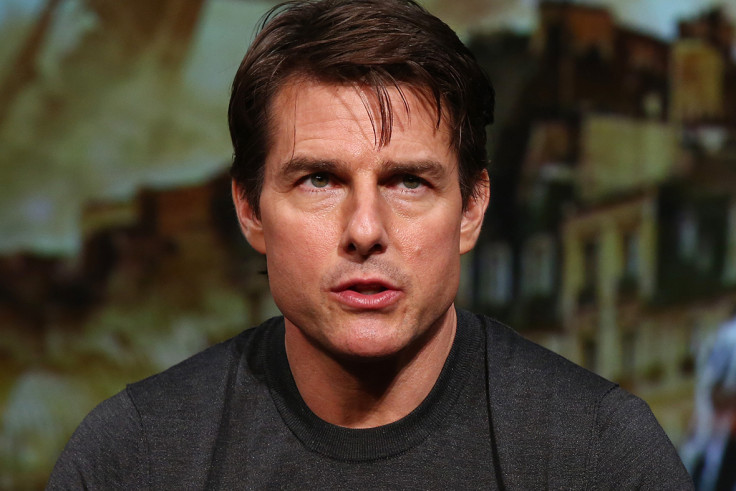 A new book revealing shocking details from Hollywood star Tom Cruise's past has reportedly upset the actor. The tell-all memoir penned by the Mission Impossible actor's former co-star Curtis Armstrong, not only sheds light on Cruise's life before stardom but also his intense affair and secret flings.
As excerpts from Armstrong's book about the time he spent with Cruise while shooting 1983's film Risky Business surfaces online, the actor seems to risk some embarrassment.
"[Cruise] is embarrassed about Curtis' book exposing all these secrets," a source allegedly told Life & Style. "He's worked very hard to be portrayed a certain way in Hollywood, and this goes against everything he now stands for."
Cruise and his private life has been a topic of interest for the longest time with numerous reports and TV shows scrutinising his involvement with the controversial Church of Scientology. Even his relationship with his 10-year-old daughter Suri – who he shares with ex-wife Katie Holmes – has generated quite the buzz.
Amid all this, the latest allegations add fuel to the scrutiny as the insider notes that Cruise is "all about controlling his image".
Armstrong, who authored the tell-all book titled Revenge of the Nerd, made some explosive claims about then 19-year-old Cruise's affair with his co-star, 23-year-old Rebecca De Mornay.
"If Cruise's unprecedented success was a surprise to me, the perpetual rumours regarding his sexual orientation were utterly mystifying," the 63-year-old actor wrote. "At least at that time, there was no question which side of that particular fence Tom stood on. It's no secret that Tom engaged in an intense affair during the shooting with De Mornay."
Dishing about Cruise's playboy side, Armstrong continued, "I found three or four young girls — late teens, I suspect — lined up in the hall outside of Tom's room."
"They just stared at me, and at that moment, Tom's door opened and another girl came out, adjusting her hair and taking off down the hall, while the first girl in line slipped into Tom's room.
"This was a young man who knew something about time management and understood how to successfully juggle Bible study and b**w jobs. I went to bed alone that night thinking it served me right for not being religious," he added.