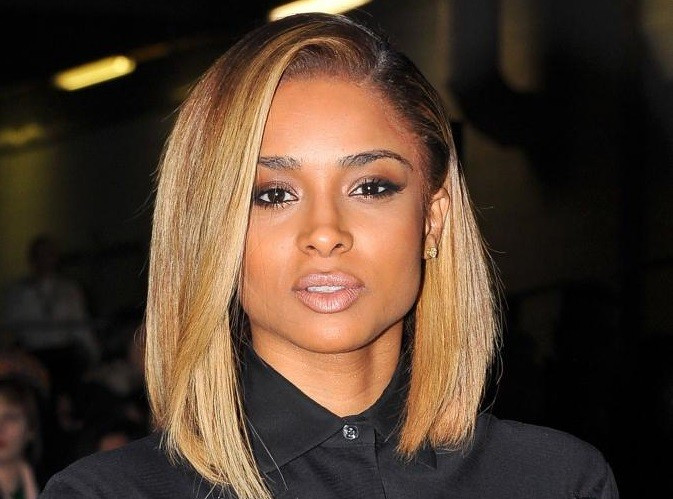 It looks as though Ciara has moved on from her failed engagement to producer Future as the I Bet singer was reportedly spotted on a date with NFL player Russell Wilson.
The rumoured new couple were seen sitting together at the Texas Rangers vs. Seattle Mariners football game at Safeco Field on 20 April.
Perhaps attempting to go incognito, Ciara, 29, and Wilson, 26, both wore dark sunglasses but fans quickly noticed them together and photos were posted on the official Major League Twitter page.
The sighting comes just days after the R&B singer revealed she does not want to date another musician again after her split from Future in August 2014.
The Body Party singer recently told Power 105.1's Breakfast Club: "You know, never say never. But I do think you gotta switch it up a little bit."
The singer refused to divulge the reason for her split with the producer but rumours alleged he had an affair with his fashion stylist.
When asked how their relationship is now, Ciara told the radio hosts that she is focused on raising their son, Future Zahir: "We don't talk every day, there's no need to. But my son is clearly the connection between he and I and as parents I think it's important to be able to communicate.
"I like to stay happy and I like to live life light and make the best of life. And I think that when you carry a certain kind of energy, if you have like a funky energy that you hold within yourself, you just can't grow."
So just who is the rumoured new man in Ciara's life? IBTimes UK reveals all there is to know about Russell Wilson...
Wilson has been a quarterback for the Seattle Seahawks since 2012 when he reportedly signed a $2.9m four-year contract
That same year he was named Pepsi's rookie of the week
The football star was received the Super Bowl XLVIII Champion accolade after his superb performance against the New England Patriots
Eminem is a fan and referenced the athlete on his track with Rihanna titled Monster, rapping: "It's payback, Russell Wilson falling way back / In the draft, turn nothing into something, still can make that / Straw into gold chump, I will spin Rumpelstiltskin in a haystack"
Is he launching a movie career? Wilson is slated to make a cameo appearance in the upcoming Entourage movie
On 14 January, 2012, the sports star married his childhood sweetheart Ashton Meem in Richmond, Virginia. However, they filed for divorce on 23 April, 2014