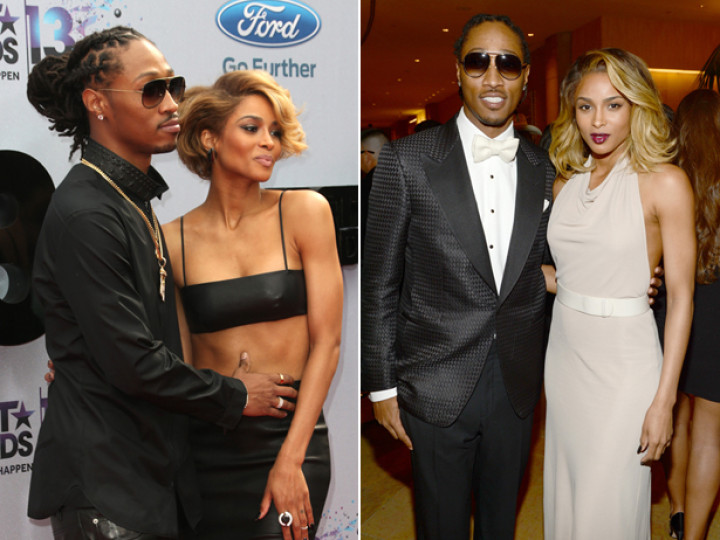 Ciara is reportedly shocked and feels betrayed to hear rumours of ex-fiancé Future dating singer Nicki Minaj. The I Bet singer, who is currently expecting a baby with husband Russel Wilson, dated the American hip-hop artist in early 2013 and the former couple share two-year-old Future Zahir Wilburn together.
Future and Minaj recently collaborated on a music video together and a report claimed that the two rappers are dating. A source told Hollywood Life, "Ciara feels betrayed that Nicki [Minaj] could possibly be hooking up with her ex Future."
The source continued, "Ciara was surprised to hear that Nicki is doing a song with Future, and more shocked that Nicki and Future could be hooking up. Nicki and Ciara have known each other for years which makes Ciara feel a little stunned that Nicki would want anything at all to do with Future."
The Anaconda singer also shared back-to-back photos along with the rapper on Instagram, while the Low Life rapper uploaded multiple videos of his and Minaj's diamond watches, with the caption, "his & hers" further fuelling romance rumours.
However, Ciara – who is pregnant for the second time – admitted that Wilson is an "awesome support system". She said, "My husband is pretty awesome... You see Russell playing on the field; he's that same person at home. I think even cooler! He's an awesome support system to me and best friend so that makes a world of difference."
Ciara also revealed during a live Q&A session that her son, Future Zahir, is excited to become a big brother and is already in love with his future sibling. She revealed, "He rubs my belly and he says, 'Hi baby. I love you, baby,' ... and then he puts my shirt down and says, 'Bye, bye baby.' So that's his own thing. He sees a baby walking, smaller than him and walking – it doesn't matter, it's a baby. So, he goes, 'baby' and he looks at me and he goes, 'Mama, baby' – and he tries to pull my sweatshirt up."
Wilson and Ciara tied the knot in July 2016.