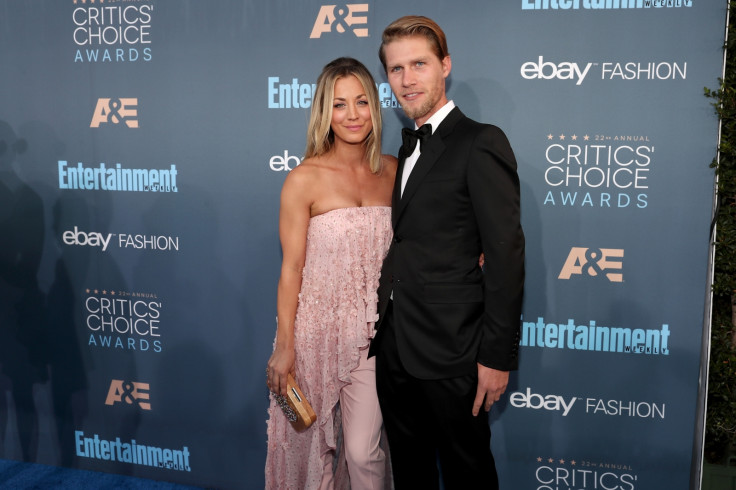 Kaley Cuoco is flaunting her supportive boyfriend Karl Cook on social media. The Big Bang Theory star took to Instagram to post an adorable photo of the professional equestrian kissing a horse.
Alongside the image, Cuoco wrote, "Find a man that does both : supports you AND himself. This picture is everything @pomponioranch@mrtankcook #bigbaycity " The 31-year-old actress, who plays Penny Hofstadter on hit CBS show, met the equestrian in early 2016, and the couple are dating since then.
Previously, Kaley shared a photo from her date night with Cook on Instagram. In the image, the much in love couple are happily smiling as the caption says, "Date nights with mr blue eyes are the best nights."
Cook himself shared several posts about his lady love, Kaley on social media. Alongside a photo of his and the 31-year-ols actress, he wrote, "I love getting dressed up with this beautiful woman. My goal is always to just try and look as least shitty as possible because, let's be honest, that's the most I can hope for next to Kaley."
He also shared a photo of his trailer home, which features Kaley posing at the door. Alongside the image, he wrote, "Thank you so much rogue restorations and custom builds for building the best six horse ever built. Your attention to detail Rick is unparalleled. From the oak paneling to nitrogen filled tires to the most beautiful welding ever. You guys are the best trailer builder out there."
Previously, Cuoco herself admitted to The Talk host Sharon Osbourne that she is "happy" and "can't stop smiling" when asked about her equestrian beau, Cook. She said, "I am so happy... I can't stop smiling, life is so, so good. We met at a horse show, I finally found my horse guy. It was very meant to be." Before dating Karl, Cuoco was married to pro tennis player Ryan Sweeting in 2013 and filed for divorce two years later.