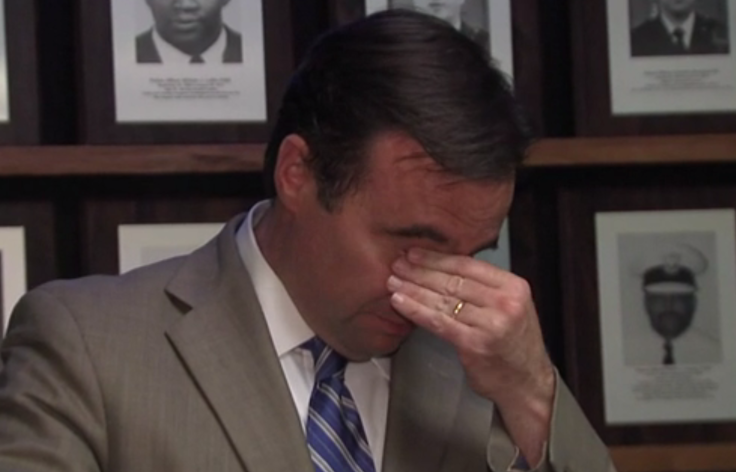 The mayor of Cincinnati has offered a tearful apology after his office accidentally issued a proclamation honouring a man who ambushed and killed a police officer in the city.
Speaking on Thursday (18 May), John Cranley said: "I am really sorry that my office, that we mistakenly issued a proclamation on behalf of a man that killed, murdered Sonny Kim."
As Cranley issued the statement from a police union hall, he struggled to hold back tears while he discussed what had happened.
"He was a hero," Cranley said about Kim, a father of three, who was fatally shot in June 2015.
Kim had responded to a 911 call after Trepierre Hummons, 21, contacted emergency operators twice that day, pretending to be a concerned witness who had seen a man acting erratically with a gun.
When Kim arrived on scene, he was shot multiple times by Hummons, according to police. Hummons opened fired at two more officers before he was shot and killed.
Last week, the mayor's office received a request for a proclamation from Ronald Hummons for his son's birthday.
When the request was made, it didn't contain his son's full name and the staff member reviewing the request wasn't aware that the man being honoured had killed Kim, according to the mayor's letter of apology to the Cincinnati Fraternal Order of Police.
A staff member wrote the proclamation, granting 1 June, 2017, "Tre Day" in Cincinnati. The proclamation was then approved by the communications director.
Once the mayor's office became aware of the mistake, it retracted the proclamation.
"This was a huge mistake," Cranley said. "It was not done intentionally. It was a human error, but the buck stops with me."