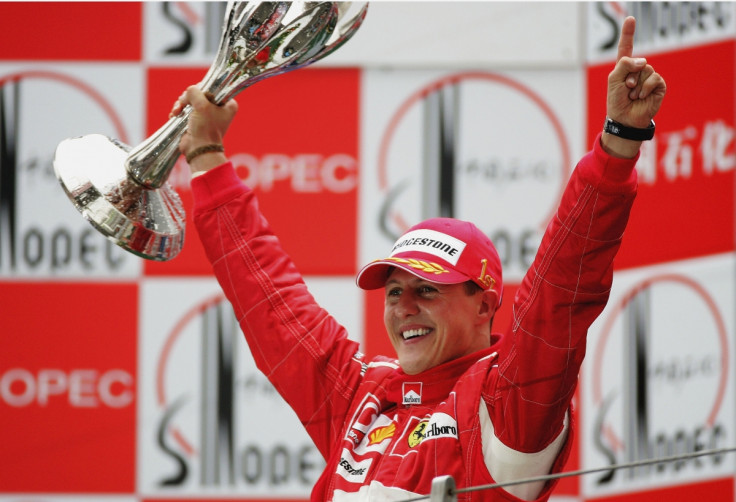 It has been revealed that a blackmailer threatened to kill Formula One legend Michael Schumacher's children unless he paid €900,000 euros (£768,000).
The man, who cannot be named, was given a suspended jail sentence and 50 hours community service by a German court, and ordered to get psychiatric help.
In an email to Schumacher's wife, Corinna, in February 2016, the 25-year-old wrote: "If the money doesn't reach us by March 31, 2016, your children will be killed in some way. In Formula Four, many accidents occur."
Schumacher's son Mick, 18, now competes in Formula Three but did race for a Formula Four team at the time. His daughter Gina-Maria, 20, has a successful riding career.
Detectives were able to track the man down after he revealed his bank details in the email.
Judge Eberhard Hausch told a court in the city of Reutlingen: "To put it cautiously, giving your own bank account details is not sensible."
The man's lawyer said his client "can't until this day explain why" he acted the way he did.
Schumacher, 48, is recovering at his Swiss home from a serious head injury sustained in a skiing accident in December 2013.
His family and manager have not released any details about his condition.
Schumacher remains the most successful F1 driver history, winning seven world championships and taking 91 wins, more than any other driver.