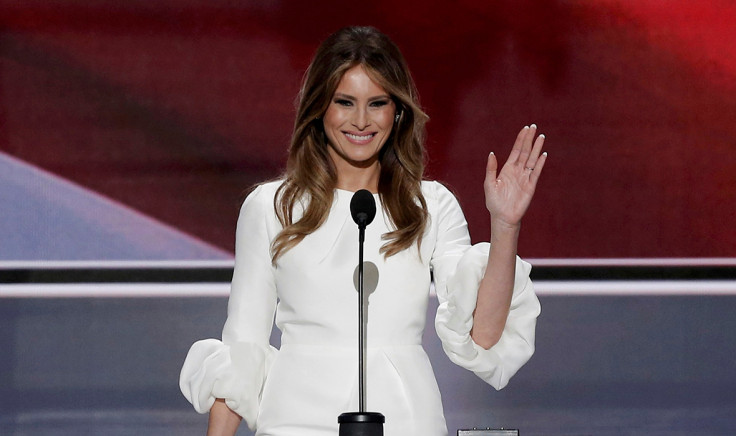 As Donald Trump prepares for his first overseas trip as president, he may be happy to escape a growing crisis back in Washington following the sacking of FBI director James Comey.
But the trip will also see the spotlight thrust upon the normally quiet first lady, Melania Trump. The Slovenian former model has only been seen at a handful of public events since January's inauguration.
The first stop on the tour will be Saudi Arabia, where there are strict rules on what women can and cannot wear in public.
It will be a matter of interest for many, both religious and secular, as to whether Melania will cover up or not.
It is forbidden for Saudi women to appear in public without their heads covered, and most Saudi women wear niqabs (veils).
It is not without precedent that a senior official visiting the nation chooses not to wear a veil.
Princess Diana, Condoleezza Rice, Theresa May, Angela Merkel and Hillary Clinton have all visited Saudi Arabia over the years and not donned the veil.
However, in 2007 then first lady Laura Bush wore a veil while visiting cancer battlers in the country.
Michelle Obama visited the Muslim nation back in 2015. On that occasion she dressed conservatively in black trousers and a long jacket, wearing loose clothing that fully covered her arms, but did not cover her head.
Trump's visit comes after multiple failed attempts to impose a travel ban on people coming to the US from seven Muslim majority nations, but these did not include Saudi Arabia.
He has also hinted at immigration policies that make it more difficult for Muslims to live and work in the US.
Trump's core supporters became vocal on the mater after he called for a "total and complete shutdown on Muslims entering the United States".
Despite the repeated blocks from courts across the US, Trump is still pushing for the ban to be imposed in the near future.