Circumcision Bloodbath Sees Air Ambulance Rescue Teens in Borrloola, Australia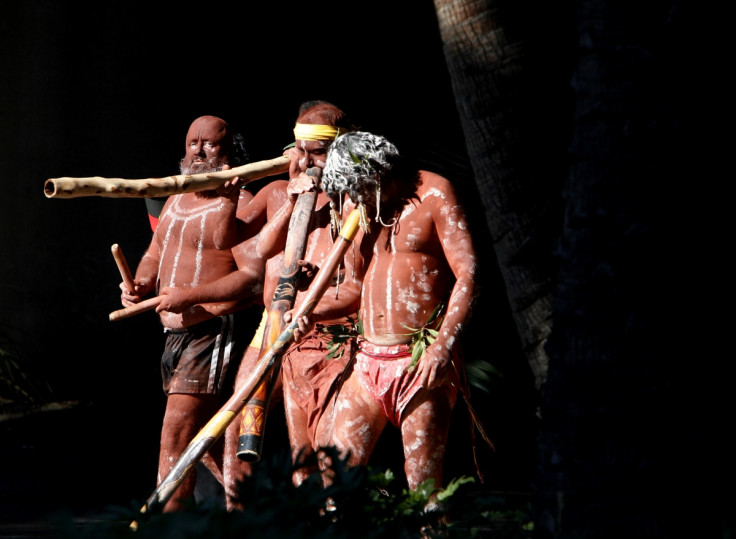 A circumcision ceremony in Australia's Outback turned into a bloodbath when three teenage boys were rushed to hospital after the rite of passage procedure went terribly wrong.
One boy was airlifted to hospital with severe bleeding after he took part in the initiation ritual in a remote community near Borrloola, in the Northern Territory.
The injured lads were among 20 aboriginal youngsters who had their foreskins removed as part of a rite which signifies an adolescent's journey to manhood.
Bryce Miller, 17, was taken to hospital by helicopter. He told ABC: "When I got cut and I saw the blood squirting through on the wrong side, it was bad. Squirting out bad... heaps."
According to local elders in the community, the cause of the injuries was down to inexperience on the part of a family member who was performing the procedure.
Bryce's grandfather, William Miller, was angry about the incident. He said: "I took one look at him and he was sitting in a pool of blood. That hurt me really bad. I wasn't happy at all with the whole people who done the job."
The custom is an accepted practice in parts of Australia among aboriginal communities and cultural sensitivities are important. Local health departments supply practitioners to carry out circumcisions. It is understood the practitioner was accredited by the authorities in this case.
Bryce said he did not regret undergoing the circumcision.
The attorney general of the Northern Territory, John Elferink, said The incident was not child abuse.
He said: "A more fulsome investigation was done in this instance because of the sensitivities involved. No abuse was found to have occurred and in the absence of that and in the absence of criminality ... it's a parental decision on how to bring up the kids."
"So long as those practices don't amount to child abuse, there is no role for the state. So long as those practices don't amount to criminality, there is no role of the state. It's called a free country."
© Copyright IBTimes 2023. All rights reserved.