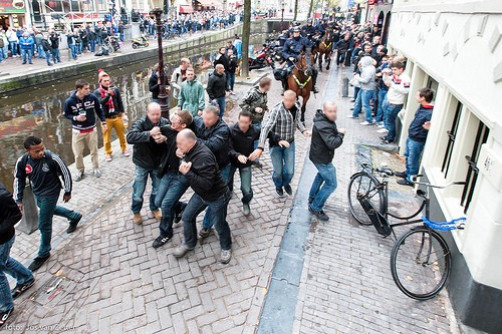 Twenty-five football fans have been arrested in Amsterdam after clashes between Manchester City and Ajax supporters erupted before a Champions League match.
Police intervened as fans scuffled in the famous red light district of the Netherlands capital.
An Amsterdam police spokeswoman told IBtimes UK that about a third of the arrested were City fans, while the rest were supporters of the Dutch team.
Police were unable to provide more detailed figures.
The majority were arrested for public violence and were likely to be held overnight, pending further investigations, the spokesperson said.
Extra police forces were put on the streets ahead of the match.