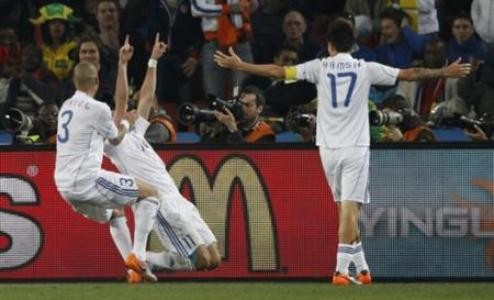 Marek Hamsik insists he is happy at Napoli, but the Manchester United and Manchester City target has admitted that he misses winning trophies and hopes to do so again very soon.
Hamsik has been a long standing target for both English clubs, and his performances alongside the likes of Edinson Cavani and Ezequiel Lavezzi have made the Slovakia international hot property on the transfer market.
While United are reportedly looking at purchasing a midfielder to fill the hole left by Darren Fletcher, who pulled out of the squad until further notice with an illness, City scouts have admitted they have watched the 24 year old in action.
Hamsik admits he is hoping to win a trophy soon, but the 24 year old hopes to stay with Napoli for the short term future at least.
"We talk a lot during the transfer window but I never said I was going," the £30 million-rated star said, as reported by Talksport.
"It's water under the bridge and now I just want to think about Napoli.
"I'm fine, I am very happy here, Napoli are getting great results. Every player plays to win something, I still have not won anything and I miss it, but Napoli are doing everything possible to win something."
Sir Alex Ferguson hinted last month that while United were chasing particular targets in preparation for the January transfer window, none are currently able to leave their clubs, with the legendary manager admitting he won't likely make a big purchase this month.
City, however, are much more willing to spend big, though particularly after the club were knocked out by Napoli in the Champions League group stages, Hamsik along with Cavani and Lavezzi all dismissed speculation of a move.
Napoli will be heavily relying on their side to go all the way in the Champions League, with their position tenuous in next season's tournament - the Italian side are currently seventh in the Serie A table and require a serious turnaround this season if they hope to qualify for the European competition again so soon. And if they don't qualify next season, United and City could be boosted in their chase afterall.