Clapham attacks: Man held in connection with eight sexual assaults in three weeks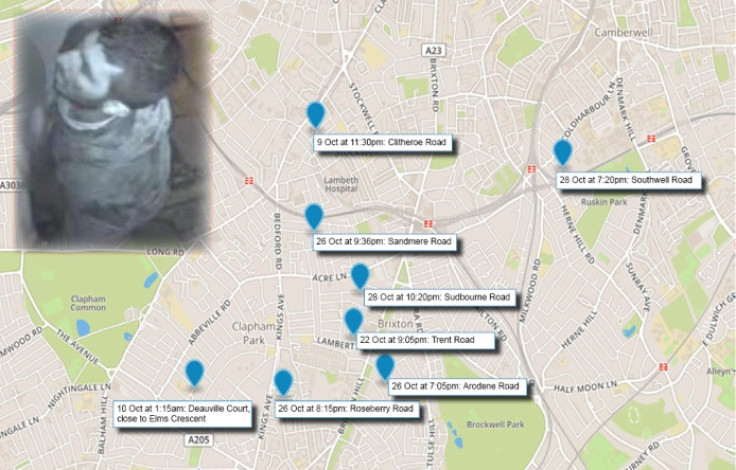 Police investigating a possible link between a series of sexual assaults in the Clapham area of south-west London have arrested a 34-year-old man. An investigation was launched after eight women were attacked in the space of three weeks in Clapham, with some assaults occurring within a few hours.
In all eight cases victims, aged in the their early 20s or early 30s, described the suspect as being of Mediterranean or middle-eastern appearance with dark hair.
Police issued CCTV footage of a man they wished to speak to in connection with the attacks and urged women to be vigilant as he appeared to target lone victims on nights out.
Officers have now arrested a 34-year-old man from Lambeth as part of the investigation and he remains in custody at a south London police station.
Superintendent Rob Applegarth of Lambeth Borough, said: "We are aware of eight assaults which we are linking at this early stage. We have increased police patrols in Clapham and Brixton Hill and urge women to think of their personal safety.
Detective Sergeant Gordon Barclay, who is leading the investigation, added: "We have had a good response following previous appeals. We would still like to advise women to remain vigilant when travelling at night and would also ask that anybody who may have any information regarding these offences to make contact with police."
The first attack occurred on 9 October, when a 23-year-old woman was grabbed and sexually assaulted along Clitheroe Road, Clapham. She managed to raise the alarm and the suspect ran off. The second incident was reported a few hours later after a 30-year-old woman was approached by a man in Deauville Court who tried to engage her in conversation. When she asked him to leave her alone he grabbed and assaulted her before walking away.
On 22 October, a third woman was followed along Trent Road before a man thrust his hand up her dress. Four days later, a 35-year-old woman was grabbed from behind as she walked home. Less than an hour later, CCTV footage showed a man assaulting a woman in her 20s as she attempted to enter her home in Roseberry Road.
Again on the same night, a man is said to have exposed himself to a 28-year-old woman along Sandmere Road, Clapham . On 28 October, a 28-year-old woman was grabbed on her walk home. Three hours later, a 31-year-old woman was sexually assaulted after being pushed by a suspect into a nearby block of flats along Sudbourne Road.
Anyone who has any information or witnesses has been asked to call the MPS on the police non-emergency line on 101. In the event of an emergency call 999.
© Copyright IBTimes 2023. All rights reserved.