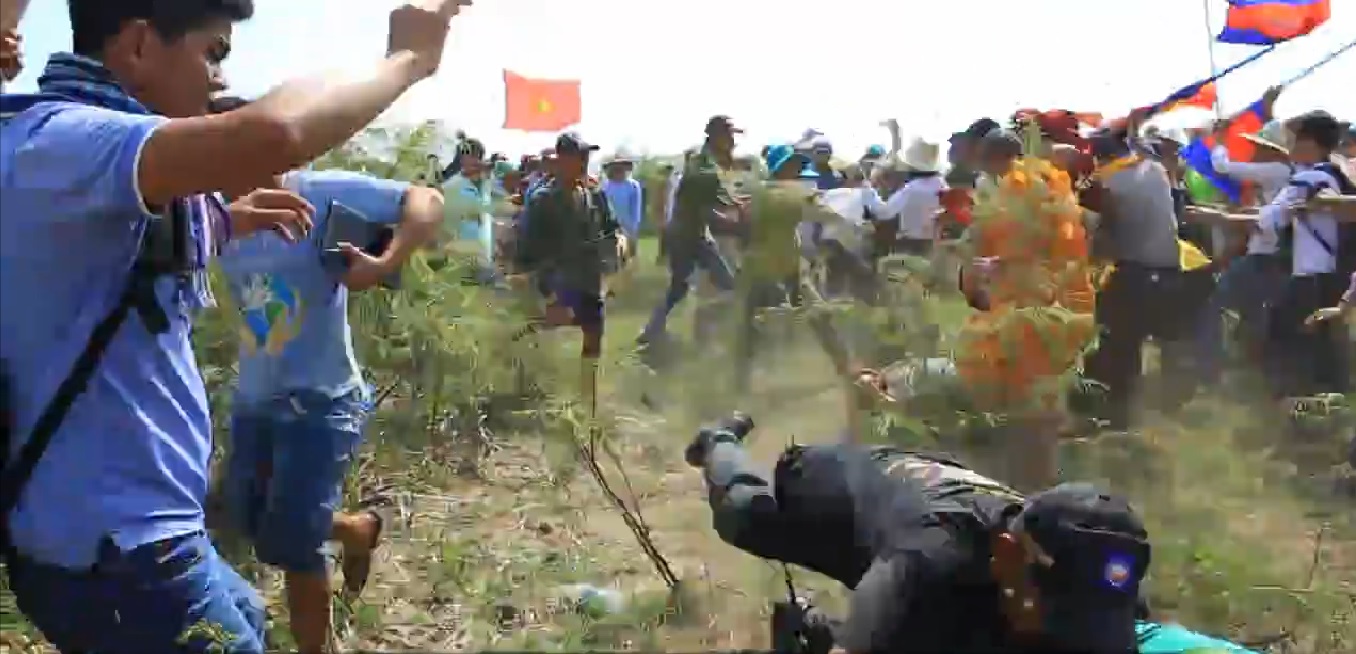 Dozens of people have been injured in clashes between protesters and authorities on the Cambodia-Vietnam border.
The Vietnamese government in Hanoi blame Cambodia for the violence, apparently triggered when a small group of Cambodian demonstrators entered Vietnamese territory to protest about alleged Vietnamese incursions.
A spokesman for Vietnam's foreign ministry, Le Hai Binh, was quoted by the Bangkok Post as saying: "Vietnamese security officers and local residents tried to reason with the activists and stop them, but they were attacked. Seven Vietnamese were injured."
The Cambodian demonstrators are associated with an opposition party, the Cambodian National Rescue Party (CNRP), which has regularly protested against close ties between the two countries.
The Cambodian government expressed concern over the incident but also apologised for injuries inflicted on the Vietnamese authorities.
CNRP leader Sam Rainsy said, however, that the Cambodian protesters were faultless and blamed the Vietnamese authorities, urging his own government to take on the "foreigners who look down on Cambodians ... and swallow the land".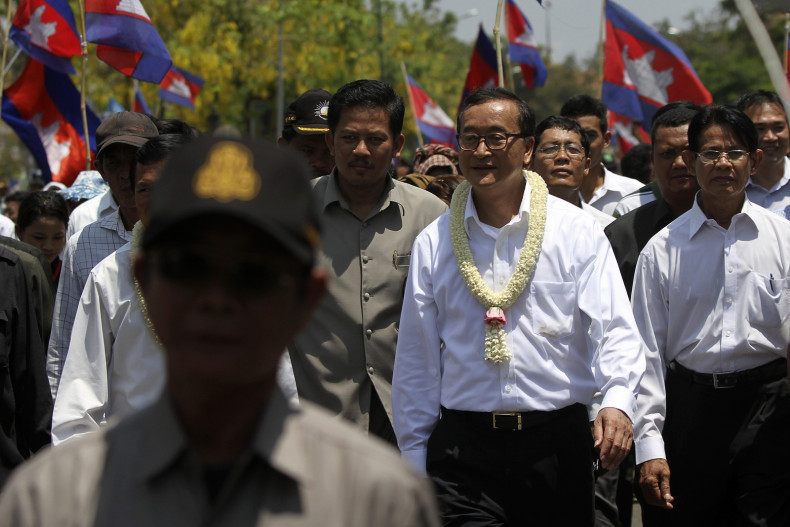 Vietnamese Cambodian monk Thach Ny said the Vietnamese over-reacted, telling the Voice of America: "Their border guards carried weapons and their people held wooden sticks. They crossed into Cambodian territory and hit us."
The Cambodians allege Vietnam has dug eight pools in the Cambodian side of the border, which is poorly demarcated in places. They also claim Vietnam is building a military outpost in the area of the border dispute.
Le Hai Binh did not comment on these accusations, saying: "We request Cambodian competent authorities to soon have appropriate measures to deal with the incident, prevent similar activities from happening and ensure the work of demarcation for common interests of the two nations."
Vietnam and Cambodia fought a bloody war in the 1970s when Vietnam invaded its neighbour to the west to oust the Khmer Rouge from power, then remained in the country for 10 years.