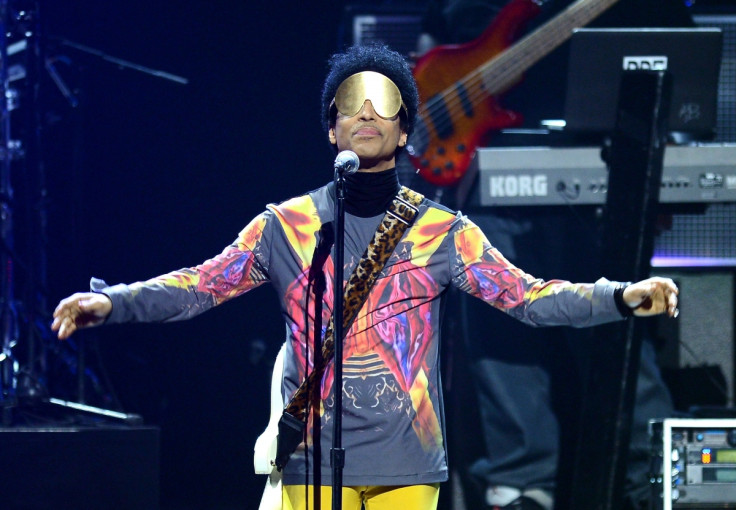 Prince's band The Revolution has revealed their devastation over the way in which the music legend died. Speaking to Billboard magazine, the group – consisting of Brown Mark, Bobby Z, Wendy Melvoin, Lisa Coleman and Matt 'Doctor' Fink – said that are yet to come to terms with his untimely death, because of his anti-drug stance.
The entertainer passed away on 21 April 2016 at the age of 57 following a self-administered overdose of the powerful painkiller, fentanyl. At the time of his death, the 5ft 3in singer weighed just 112lbs, according to the autopsy report.
Guitarist Melvoin said she was devastated by his legacy being tainted by drugs despite years of encouraging others not to use any substances.
As the twin sister of Susannah, the legend's one-time girlfriend, songwriting partner and band member in the 1980s, Melvoin told Billboard: "When I joined the band I smoked cigarettes, and he was like, 'Uh-uh, not having it. You have to stop.' And I did.
"When we were rehearsing for the Purple Rain tour, my guitar tech was a smoker [but] he didn't smoke in the arena. He went to test Prince's mic and just said, 'Check-one-two' into it. Prince could smell the cigarette on his microphone. That guy was fired immediately."
Originally formed by Prince in 1979, the group featured on three of his albums – 1984's Purple Rain, 1985's Around The World In A Day and Parade in 1986.
Keyboardist Matt Fink added that the Grammy Award-winning artist didn't deserve the label "drug addict", insisting that people need to understand he was only human.
"To say he was a drug addict and all that kind of stuff, it just pisses me off. He was hurting. He was in pain. He made a couple of mistakes like any of us. He taught me every step of the way. He was hard, he was rough – but you know what? It was love. He wanted us to succeed.
"So when he passed, it broke me down. When I would watch other people get on television and talk about him, I'd just get angry. That man deserved a lot better than what he got, in my opinion. He just deserved so much better."
On 13 October, musicians, friend and family members – such as Morris Day and the Time, Nicole Scherzingerand Chaka Khan – came together at the XCel Energy Center in St Paul, Minnesota to celebrate his life and career.